How to Leave an IRA to My Wife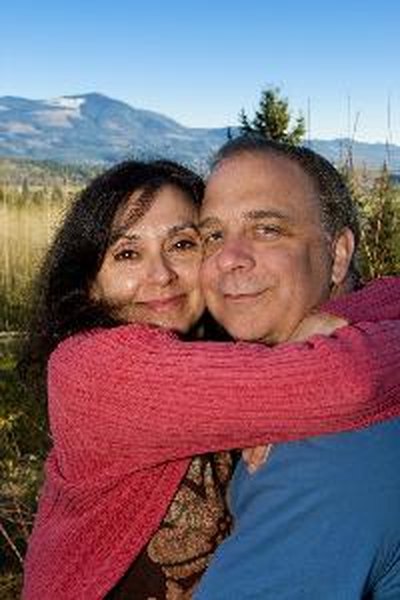 Leaving your Individual Retirement Account to your wife is as simple as naming her as the beneficiary on your IRA account. The named beneficiary on your IRA account is the person who will receive the funds when you die. You should have a will, but you don't need a will or a lawyer to accomplish this task. Naming your wife as your beneficiary guarantees she gets the money, regardless of whether you have a will.
Check Your Beneficiary Designation
Step

1
Usually when you open an IRA account, you are asked who you want to be the beneficiary. You are not required to name one, but most people pick someone in their family when filling out the forms. If you were married when you opened the account, chances are your wife is already named as the beneficiary. Nevertheless, you should check with your bank or investment company to make sure she is the designated beneficiary.
Step

2
If you contact your IRA provider either by phone, online or through the mail and verify that your wife is the beneficiary, you're done. She'll inherit the balance of the IRA account. However, if your wife is not the named beneficiary you should request a beneficiary change form from the bank or investment company that holds your IRA account. When you receive the form you'll need to confirm that whoever was the beneficiary, if there was one listed, is no longer the beneficiary. Then you will need to enter your wife's name, current address, contact information and Social Security number on the part of the form that asks you to name a beneficiary. Once you have signed and returned the form, you should receive a confirmation that the change has been made within two or three weeks.
Step

3
Naming a beneficiary for your IRA is an important part of estate planning. If you don't name a beneficiary, the money may be included in your estate, which can have significant tax implications. Managing your legacy is the responsible way to ensure that your wealth is passed on to your loved ones in accordance with your wishes. Naming your wife as the beneficiary is a great first step, but it's not the only one. Having a specific will and a prudent estate plan can save your family many heartaches after your death.
References
Resources
Tips
Hire an estate planner to manage your legacy.
Warnings
Failing to name a beneficiary for your IRA account can trigger negative tax consequences for your heirs.
Writer Bio
Wayne Marks has more than 20 years of experience in finance, education, public relations and marketing in both New York City and Washington, D.C. He has worked for corporate and nonprofit organizations and holds a certificate from the Wharton School of Business.