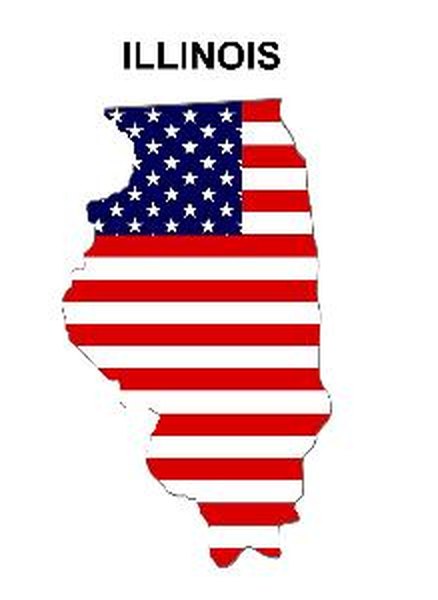 Illinois and Wisconsin are among the states that have entered into reciprocal tax agreements that make life much simpler for a taxpayer who lives in one state and works in the other. As of 2012, 15 states had tax reciprocity agreements with at least one other state. These agreements eliminate the headaches of filing tax returns in two states.
Taxed by Illinois
An Illinois resident who works in Wisconsin reports his Wisconsin income to Illinois on Form IL-1040. Compensation paid to Illinois residents by Wisconsin employers is taxed only by Illinois. Under the tax reciprocity agreement, Wisconsin employers should not withhold Wisconsin income tax on Illinois residents, and Illinois residents don't have to file a Wisconsin tax return.
If You Moved
If you moved from Wisconsin to Illinois during the year, the income you earned while you were still a Wisconsin resident is taxable by Wisconsin. Income earned after your move is taxable by Illinois. If your Wisconsin employer withheld Wisconsin income tax after your move to Illinois, you must file a Wisconsin tax return to claim a refund of the improperly withheld taxes. You cannot claim improperly withheld Wisconsin taxes as a credit on your Illinois tax return. To prevent Wisconsin withholding, you must file Wisconsin Form 220, Nonresident Employee's Withholding Reciprocity Declaration, with your Wisconsin employer.
Optional Withholding
Wisconsin employers at their option may withhold Illinois income tax for you if you request it. To do this, the Wisconsin employer establishes a tax account with the Illinois Department of Revenue and pays withheld taxes into it at the Illinois rates. But if your employer refuses to withhold taxes for Illinois, you will have to make quarterly estimated tax payments to the Illinois Department of Revenue.
Reciprocity Exceptions
The reciprocity agreement between Wisconsin and Illinois is limited to wages, salaries, commissions and other compensation paid by an employer to his employee. It does not include income earned in Wisconsin from self-employment, or unearned income such as capital gains, rents or lottery winnings from Wisconsin sources. If you have self-employment or unearned income from Wisconsin, you will have to file a Wisconsin tax return and pay Wisconsin income tax on the money. Since that income also is taxable by Illinois, you have to file an Illinois tax return and claim a credit on your Illinois return for the taxes you paid to Wisconsin.