Is Long-Term Health Care Insurance a Good Investment?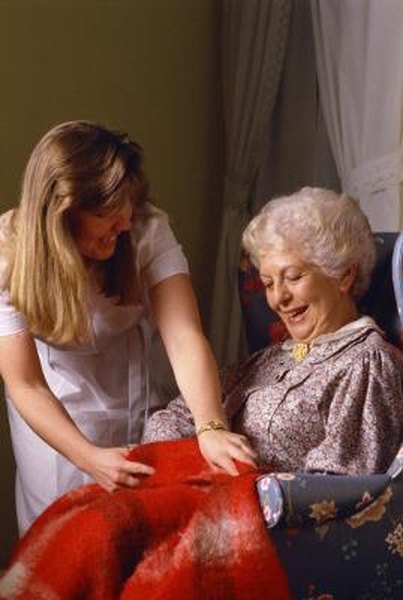 Long-term health care gets expensive. A stay in a nursing home or care for a chronic, age-related condition can easily drain your savings and investments. Most medical insurance won't cover long-term care. However, you can get long-term health-care insurance to cover most of those costs. Whether this insurance is a good investment or not depends on your age and general condition.
What the Insurance Covers
Long-term care insurance, introduced in the 1980s, covers nursing home and in-home health care. As we age, we are more susceptible to cognitive and other illnesses. Alzheimer's and other chronic disorders may necessitate home health care or a nursing home stay, depending on the severity. A stay in a nursing home can cost more than $200 per day, or more than $70,000 a year.
Too Soon May Be a Bad Investment
If you are younger than your mid-50s and in relatively good health, long-term health coverage may be a waste of money. The premiums will be cheaper, but it won't be enough to offset what you spend by signing up early. In fact, staying healthy and active may hold off long-term needs until you're much older. At about age 55, though, the insurance starts looking more viable. According to AARP, the best time to buy long-term health care is between 52 and 64. Financial adviser Dave Ramsey suggests waiting until you're 60, then buying it if you can afford the price.
When It's a Good Investment
When you pass the age of 60, your health may change. Your body may wear down, and you might be more susceptible to strokes and other conditions that require long-term care. This might be a better time to think about long-term coverage, though you might find that you waited too long. Your health will be screened before approval, and you could be denied coverage if you've been diagnosed with a chronic health problem that might require long-term care. Shop around to find the best prices for long-term health care when you reach this age.
Factors That May Tip the Balance
Monitor your own health; this will be a factor in determining how wise the investment in long-term health insurance would be. Your habits also matter here. If you smoke, are obese or live a sedentary life, you are more likely to have health problems requiring long-term care. Also check your family history. If your parents or grandparents had heart trouble or strokes, this may mean you're likely to have similar illnesses as you get older. These factors will also affect how much you will pay for this insurance.
References
Resources
Writer Bio
Al Bondigas is an award-winning newspaperman who started writing professionally in 1985. His print credits include the "Mohave Valley Daily News" and "The Mohave County Standard." Bondigas studied journalism at San Bernardino Valley College in California.