What Is the Maximum Interest Rate on Signature Loans in California?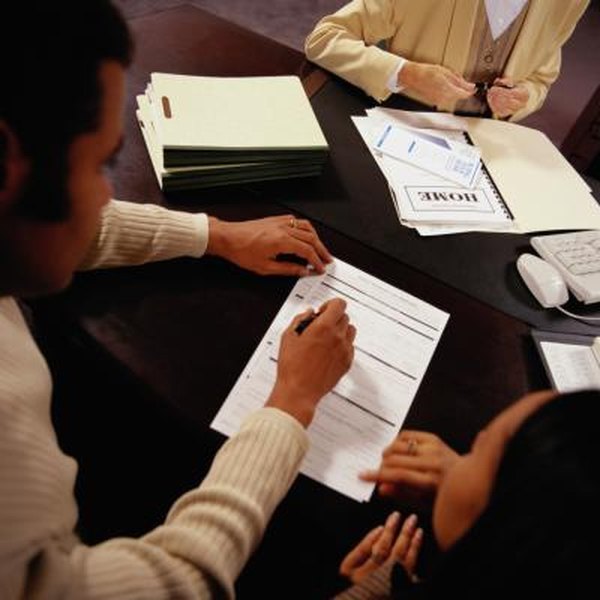 Usury laws, or laws that restrict predatory lending on consumers, are managed by each U.S. State's Attorney General. Each state has different legislation governing the disbursement of loans and fees. California has some of the most consumer-friendly usury laws. However, it is important to understand what is actually considered a "signature loan" when it comes to usury. According to Bankrate.com, signature loans are generally considered unsecured personal loans, and they are declining in usage.
California Usury Laws
The State of California stipulates that any loan contract not securing real estate cannot exceed 10 percent interest. For example, if you visited your local credit union or bank branch in California for a five-year signature loan for $1,000, the monthly payment could not exceed $21.25 each month. Home improvement loan contracts cannot exceed either five percent over the discount rate at the Reserve Bank of San Francisco or the flat 10 percent threshold.
Real Estate Purchase Loans
If the funds of a loan contract are used to purchase a new home, California usury laws do not apply. Therefore, a local bank or credit lender can determine a rate and payment based on a borrower's creditworthiness. While there are other State laws that limit the percentages and fees charged on these accounts, the general usury law mandating a 10 percent threshold will not affect these accounts. These usury laws also do not apply to pawn brokers.
Credit Cards and Retail Accounts
Credit card loans and retail accounts through department stores or other merchants similarly are not restricted by the State of California's usury laws. In addition, many credit card accounts are headquartered in other corporate-friendly states where lending restrictions are relaxed. Again, some state restrictions on consumer financing may apply to credit cards, but the central usury law does not apply to general Visa and Mastercard credit card accounts.
Rate Limits
The banking sector has successfully remained relatively independent of government intervention. Therefore, it is incumbent upon the consumer to thoroughly review all loan offers prior to agreeing to a debt. Banks and credit institutions are not often in the habit of extending traditional signature loans -- which are governed by State usury laws -- so it is important to review the fine print of all loan offers, particularly revolving credit accounts.
References
Writer Bio
Based in Eugene, Ore., Duncan Jenkins has been writing finance-related articles since 2008. His specialties include personal finance advice, mortgage/equity loans and credit management. Jenkins obtained his bachelor's degree in English from Clark University.