What Does It Mean to Be on a Mutual Fund Watch List?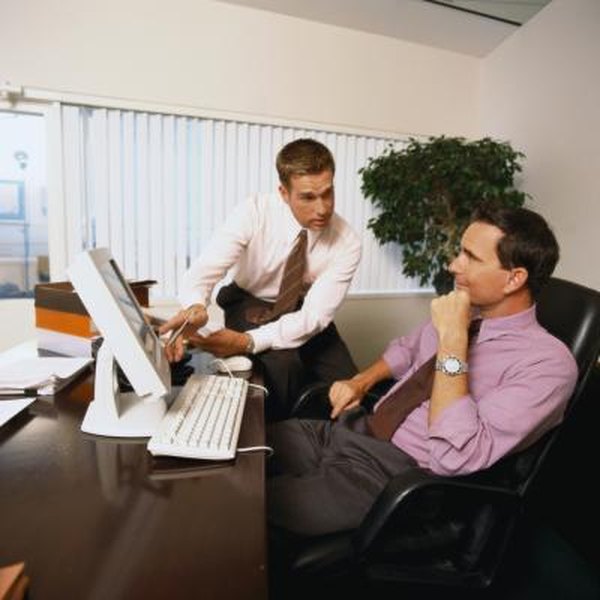 Most financial and investment websites offer some type of feature to set up a mutual fund watch list. This allows the user to list and track the performance of mutual funds. Generally, investors use these lists to analyze the increase and decrease in value of a group of funds before investing in them. If you currently have a brokerage account with a financial institution with an online presence, they likely provide you the means to set up a watch list through their site.
Starting A Watch List
To start a watch list, choose a financial, investment or brokerage website that you frequent. If the site offers a watch list feature, read the directions on how to set up the list. Many sites do not charge for creating a watch list but may require you to register for their site. If you prefer professional investment advice, you can typically find some type of paid premium membership that provides in-depth fund research and analysis.
Adding Mutual Fund Symbols
Once you set up the watch list, you will typically have access to a search feature that allows you to search for the mutual fund symbols. This is a five-letter designation that represents the specific mutual fund. For example, the symbol for the DoubleLine Total Return Bond I fund is DBLTX. You can also go to the U.S. Securities and Exchange Commission site, sec.gov, to find the ticker symbol or search for any mutual fund.
Displaying Information
Mutual fund watch lists display your mutual fund positions, including the last closing price, as well as year-to-date, one-year, five-year and 10-year or life-of-fund returns. Normally, the watch list shows these returns as a positive or negative percentage change. Once you get beyond one year, the percentages represent the annualized returns, meaning a 20 percent return for five years denotes the fund averaging 20 percent growth each year for five years.
Added Features
Some online watch lists also provide enhanced features, such as a snapshot view, more detailed views, charts, analysis, and buy, sell or hold recommendations. The snapshot view can include an interactive chart, a description of the mutual fund -- including the investment company, fund objective and money manager -- top holdings, asset allocation, purchase information, sales charges, expense ratios, and total assets under management.
References
Writer Bio
Chris Brantley began writing professionally for a financial analysis firm in 1997. From 2000 to 2004, he worked as a financial advisor, specializing in retirement planning and earned his Series 7, Series 66 and insurance licenses. Brantley started his full-time writing career in 2012 and has written for a variety of financial websites, including insurance, real estate, loan and investment sites. He holds a Bachelor of Arts in English from the University of Georgia.