The Minimum Stock Price for the NYSE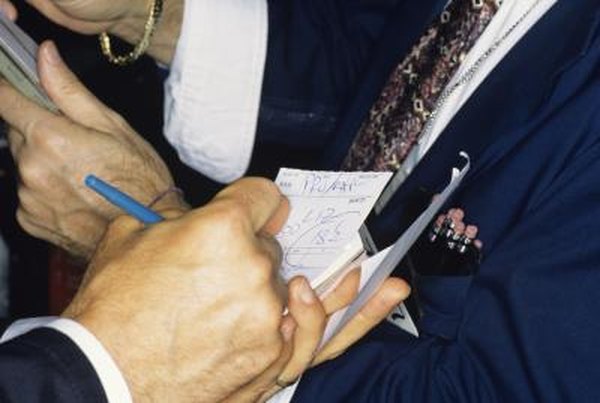 The New York Stock Exchange is the oldest of America's major securities markets, established in 1792 and operated continuously since in New York City's Lower Manhattan. Its headquarters on Wall Street established that location as a synonym for the stock market and associated financial district. Today as NYSE Euronext, it operates its traditional trading floor and several associated markets.
Initial Listing
To qualify for listing on the NYSE, a company must have at least 400 shareholders, with at least 1.1 million shares available to the public and a market value of the public shares of at least $40 million. Each stock must have a minimum value of $4 at the time of listing.
Minimum Trading Price
Once a stock is listed, its price is determined by public trading on the NYSE floor, where bids to buy and offers to sell are matched. The stock's price fluctuates as investors assess its worth. NYSE stocks must maintain a minimum price of $1 per share.
Minimum Penalty
If a listed stock closes or ends the trading day below $1 for 30 consecutive days, it is a candidate for delisting or removal from NYSE trading. The NYSE typically suspends trading in the stock after the 30th day that it averages below $1 per share. This happened to Eastman Kodak in January 2012, when it fell toward bankruptcy.
Minimum Suspension
The NYSE at times has suspended its minimum price requirement. In 2009, for instance, it dropped the $1 per share minimum requirement from March through June due to a significant decline in trading prices of many listed companies.
References
Writer Bio
Bob Haring has been a news writer and editor for more than 50 years, mostly with the Associated Press and then as executive editor of the Tulsa, Okla. "World." Since retiring he has written freelance stories and a weekly computer security column. Haring holds a Bachelor of Journalism from the University of Missouri.