What Is Mutual Fund Brokerage Firm?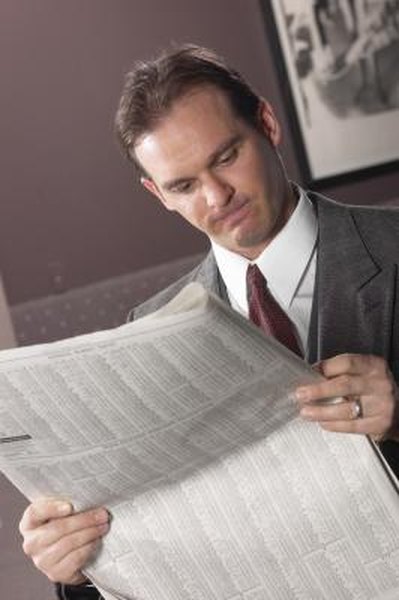 Unlike full-service brokerage companies, mutual fund brokerage firms are licensed to offer investors mutual funds only. You cannot purchase stocks, bonds or investments other than through mutual funds. With a mutual fund brokerage company, you might encounter a more extensive and higher-quality menu of mutual fund options than a full-service brokerage.
Licensing
The Financial Industry Regulatory Authority (FINRA) administers mutual fund broker licensing. Investment brokers should have two licenses to sell mutual funds. One, a Series 6 license, allows brokers to sell mutual funds and variable annuities, the latter of which is typically offered by life insurance companies. The second, a Series 63 license, permits brokers to sell mutual funds in all states in which they are individually licensed. Many investment representatives employed by insurance agencies, along with some bank employees, also possess one or both of these licenses, giving you more convenient investment options.
Convenience vs. Expertise
If you have a good relationship with your licensed insurance agent or bank, you will enjoy the convenience of dealing with people you know and trust when you use one or both of these as your brokerage entity. You might, however, be trading convenience for the greater expertise of those who focus only on mutual funds at a mutual fund brokerage firm. You might need to complete more research of the mutual fund market on your own to find those specific investments you like when you use insurance agents or bankers.
Mutual Fund Brokerage vs. Full Service Brokerage
Mutual funds remain very popular for at least two reasons. One, they diversify your portfolio with one selection, as mutual funds contain multiple investments in different companies in a variety of industries. Two, they save you time and research into many individual companies, as the fund managers perform that function for you. However, if you prefer buying and selling individual equities, stocks or bonds, a full-service investment brokerage firm might better fit your plans. While you might lose a bit of expertise in the mutual fund market, you'll gain brokers with more experience trading individual stocks and bonds.
U.S. Treasuries and Commodities
If you prefer the security of U.S. government obligations, such as treasury securities, or the frequent roller coaster ride of commodities, such as pork bellies or cotton, a mutual fund brokerage firm cannot directly help you achieve your investment goals. Full-service brokerage firms or companies dedicated to government offerings or the commodities market might meet your investment preferences better.
Lines Becoming Cloudy
While investors once had only two choices -- full-service brokerages or mutual fund brokerages, the lines between the two have become cloudy. Many large, traditional, full-service brokerage firms, such as Charles Schwab, now offer a strong menu of mutual fund options for you. At the same time, successful mutual fund brokers, such as Fidelity, now offer widely expanded stock investment options. The growing influence of exchange traded funds (ETFs) -- which are securities that track indexes or multiple assets, but are traded like stocks -- further blurs investment lines. As ETFs become more popular, more and more traditional brokers and mutual fund brokers offer these options.