Is it Necessary to Keep Full Insurance on a Vehicle If There Is a Promissory Note?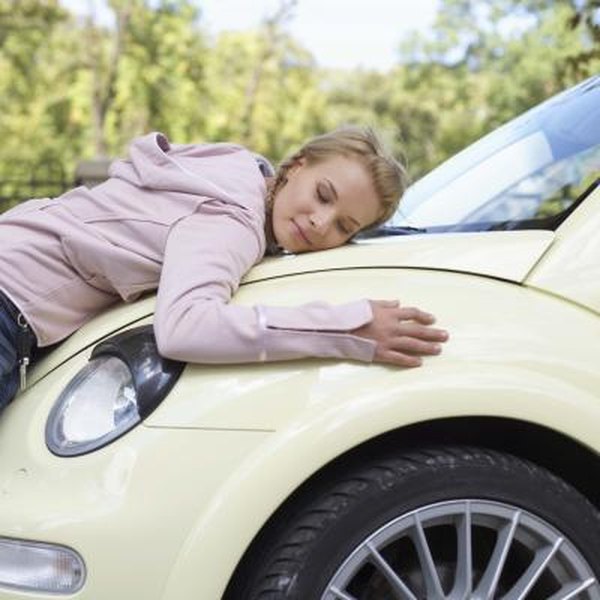 It's not uncommon for a buyer to take out a car loan when financing a car. The loan is based on a promissory note that requires you to make monthly payments to the lender. The loan contract may have other conditions as well. Depending on the lender, the loan may require you to maintain full-coverage insurance on the vehicle since it holds an interest in the car.
Financed Vehicles
If you take out a car loan to pay for a car, the lender has title to the car and remains its owner until the car is paid off. To protect its investment, many lenders require you to carry full-coverage insurance on the car until it's paid for. Full-coverage insurance covers damage to the car if you're involved in an accident. It has a comprehensive component as well that covers other types of unexpected damage to the car, such as fire damage. Your loan contract will specify exactly what type of insurance you're required to maintain on the vehicle and the coverage levels required to remain in compliance with the terms of your car loan.
Single Interest Insurance
Insurers often report auto insurance defaults to the state department of motor vehicles. If the lender discovers that you do not have adequate insurance on the car, the lender may add single interest coverage to your loan, increasing your monthly payments. This type of insurance is taken out by the lender to protect the lender's interest if damage occurs to the vehicle, and the lender passes that cost onto you. It does not offer any protections for the borrower on the loan. These policies are often expensive, according to CarInsurance.com, which means it's probably cost-effective to avoid it altogether by maintaining the proper insurance coverage on the financed vehicle.
Repossession
A car loan is a contract between you and the lender. This contract is based on a series of terms and agreements that you must adhere to. If you fail to maintain the insurance coverage limits mandated under your contract, the lender may exercise its right to repossess the vehicle, according to the Federal Trade Commission. Depending upon your state's laws, you may or may not be able to regain possession of the vehicle by obtaining the proper insurance coverage. Check with an attorney in your area to see what would apply in your specific situation.
Considerations
Once the loan is paid off, most states do not require you to carry full coverage insurance on a paid-for car. You will have to maintain liability protection insurance, however. If you are in an accident, this insurance covers the other driver's car and passenger injuries up to the dollar amount specified in your policy. In many states, your driver's license may be suspended if you do not carry the minimum liability insurance limits required under state law, according to Bankrate.com.
References
Resources
Writer Bio
Mack Mitzsheva is a tax lawyer, personal finance expert and the author of the forthcoming ebook, "10 Best Places to Work Online." Mitzsheva is also a social media entrepreneur with five successful sites under her belt. Always innovative, Mitzsheva is currently developing a cutting-edge budgeting app for newlyweds.