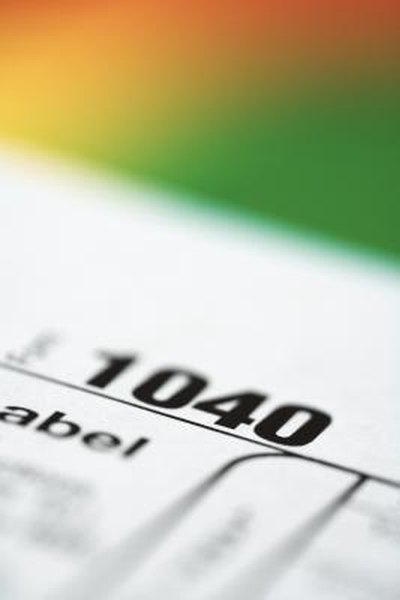 Understanding the tax designation of your income is the key to meeting your tax obligations. If you confuse taxable income and nontaxable income, you could end up underpaying Uncle Sam or paying too much -- either way, you could spend months trying to correct your mistake. VA benefits aren't subject to tax, but you should familiarize yourself with a few rules before you file your return.
Overview
Veterans benefits are paid in exchange for your service as a member of the armed forces, the Foreign Service, the Public Health Service, or the National Oceanic and Atmospheric Administration. The IRS categorizes all income into two broad categories – taxable and non-taxable. Most income is taxable at rates defined by IRS tax law. However, VA benefits are usually considered nontaxable income.
VA Benefits
Do not include veterans disability payments paid to you or your family on your income tax return, because the payments are nontaxable. In addition, many other types of payments and benefits are not taxable, including education, training, grants for homes designed for wheelchairs, grants for motorized vehicles for service members who lost their limbs, veterans insurance proceeds, interest on dividends left in deposit of the VA, benefits paid under a dependent-care assistance program, and death gratuities paid to the surviving family member of a service member who died after Sept. 10, 2001.
VA Pension and Income
VA pensions, which are administered based on years of service, are considered taxable income. Also, be careful not to confuse VA benefits with other disability payments, such as Social Security disability benefits, which are sometimes taxable if you earn income in addition to your monthly disability benefit amount.
Related Payments
In addition to your VA benefits, other types of payments made to you that relate to your disability are nontaxable as well. For example, VA benefits from a public welfare fund and workers' compensation payments are not taxable and should not be listed on your return.
Photo Credits
Thinkstock/Comstock/Getty Images