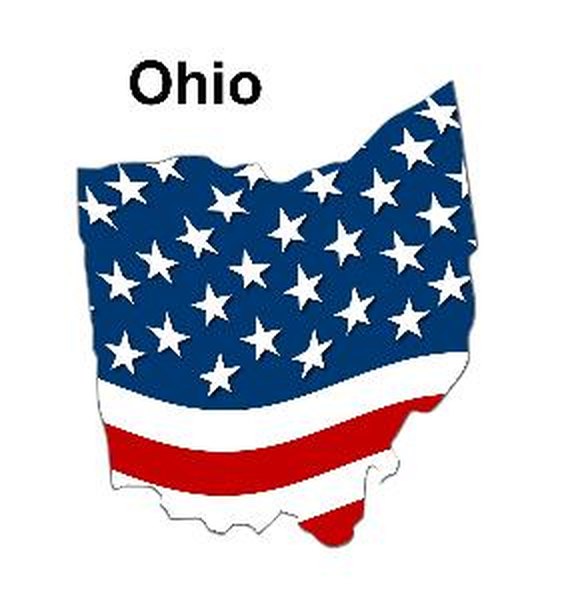 Ohio applies its 5.5 percent state sales tax to sales of most tangible goods and certain selected services. Ohio's 88 counties also levy local sales taxes of 0.5 percent to 1.5 percent on the sales taxed by the state. In fiscal 2010, the latest figure available, the state sales tax generated $7.25 billion in revenue, while county sales taxes generated $1.4 billion. But there are many exemptions from the sales tax.
Exempt Goods
Ohio's biggest sales tax exemption for goods is for grocery foodstuffs sold for off-premises consumption. Sales of soda and flavored water, however, are taxable unless these soft drinks are purchased with food stamps. Ohio also exempts prescription drugs, durable medical equipment, newspapers and other periodical publications, pets sold by animal shelters or humane societies, and used mobile homes.
Exempt Buyers
Ohio does not apply its sales tax to sales of goods to churches, charities, schools, colleges, universities, government agencies, public utility companies, restaurants, cafeterias, farmers, ranchers, food processors, commercial fishermen and volunteer fire departments. It exempts sales of machinery, equipment and supplies to companies and other entities for use in manufacturing and distributing tangible products, or providing services. The state also exempts sales of goods by a wholesaler to a retailer. The state exempts casual sales such as yard sales by individuals, or fund-raising sales by schools, churches, charities and other nonprofit organizations.
Most Services Exempt
Ohio generally does not tax sales of professional, personal or insurance services. But the state legislature has designated a select group of services as taxable. Services subject to sales tax include rental of hotel and motel rooms, rental of personal property, landscaping, security services, janitorial and exterminating services, employment services, health and recreation clubs, installation and repair services, laundry and dry cleaning, towing, telephone services including prepaid phone cards, 900-number services, Internet and data networking services, satellite TV, snow removal, storage lockers, and personal appearance services other than hair care.
Out-of-State Purchases
Ohio residents generally don't pay Ohio sales taxes on purchases made through catalogs and websites of out-of-state vendors. Because state sales tax rules vary widely, catalog and Internet vendors generally only collect sales taxes on sales if they have a physical presence in the state. Ohio's Department of Taxation says untaxed sales by out-of-state vendors costs the state and its counties $350 million annually in lost revenues. In hopes of encouraging out-of-state vendors to collect Ohio's sales tax, the state is participating in the Multi-state Streamlined Sales Tax Project. This effort seeks to standardize sales tax laws, rules, and collection systems across multiple states, making it easier for vendors to collect sales taxes for multiple states.