How to Open a Mutual Fund Account Online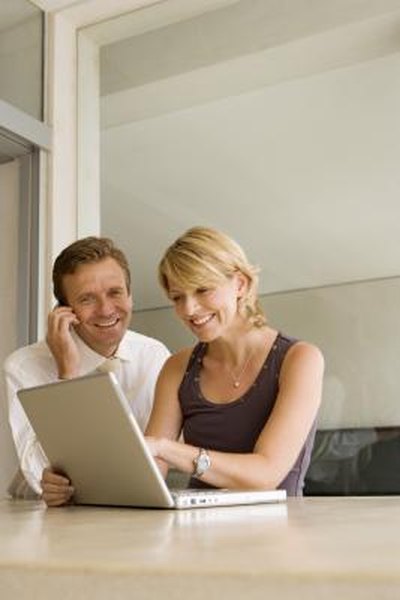 Mutual funds are a good way to get your feet wet in the world of investing. You can find stock funds, bond funds and mixed funds. Because the funds include a group of securities, the degree of risk is less than investing in a single stock. Many banks and brokerages allow you to open an account online.
Step

1
Read the fund prospectus. Although the language might seem difficult, the prospectus includes vital information about fund fees and expenses, as well as the primary risks involved. Reviewing the prospectus is a way to become informed and aware of what you are letting yourself in for by investing in the fund.
Step

2
Fill out an account application at the bank or brokerage website. You'll need your name and contact information, as well as your Social Security number. You'll also need to indicate whether you would like automatic transfers to the account from your checking or savings account, for example. Choose which fund or funds to invest in and whether you want the gains reinvested or paid to you.
Step

3
Make your initial investment by entering your bank's routing number and your checking account number. Sign the form electronically by following the online prompts.
References
Writer Bio
D. Laverne O'Neal, an Ivy League graduate, published her first article in 1997. A former theater, dance and music critic for such publications as the "Oakland Tribune" and Gannett Newspapers, she started her Web-writing career during the dot-com heyday. O'Neal also translates and edits French and Spanish. Her strongest interests are the performing arts, design, food, health, personal finance and personal growth.