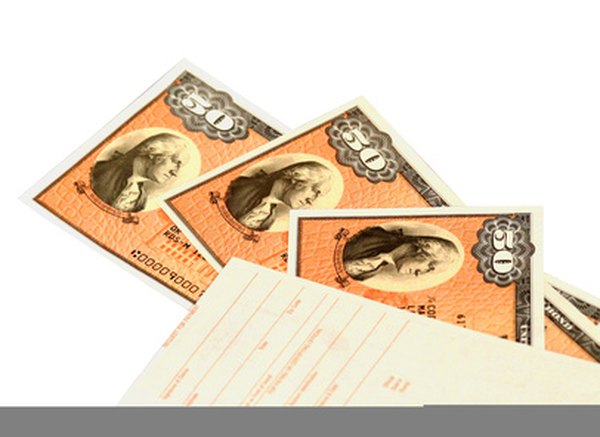 At the end of January 2018, TreasuryDirect reported an astounding 35,994,100 Series EE Savings Bonds were unredeemed and still floating around. Those bonds have a value of $15,049,434,597. If you have found some old certificates, depending on the issue date, it may be a simple thing to find out if savings bonds have been cashed out already. You can still track even older matured bonds with the Treasury Department, if necessary. Once you know the status of your bonds, you'll know how to proceed with redeeming them.
Gather Information
Check your bond information to see whether you can use the TreasuryDirect website to track them. According to TreasuryDirect, Series E bonds issued in 1974 or later or Series EE bonds issued in 1980 or later are available for tracking through the Treasury Hunt tool available on the TreasuryDirect website. Additionally, if you purchased an electronic bond, you can log in to your TreasuryDirect account to verify its status.
Use TreasuryDirect's Search Tool
Visit the TreasuryDirect website and click the blue "start search" button to use the Treasury Hunt tool. Enter the Social Security number or the Employer Identification number that shows on the face of the bond into the blank field on the first page of the tool. Click the "search" button to start the search process. If the tool does not locate bonds with your SSN or EIN in the database, you'll get an error message. If the tool locates bonds that match your number, you'll progress to the next page. View the search results to learn what unredeemed bonds still exist matching your SSN or EIN.
Send a Written Request
Write a letter to the Treasury Department to ask for a manual check to see whether the bonds are still unredeemed. Include your SSN or EIN and complete name, as well as the bond's serial number, issue date and the face value of the bond in your query letter. Sign the letter and mail it to the TreasuryDirect at "Treasury Retail Securities Site, PO Box 214, Minneapolis, MN 55480-0214."
Submit an Inquiry Through TreasuryDirect
Visit the "Contact Us" page of the TreasuryDirect website. Fill in the fields of the form, including a short message about the bonds you are trying to locate. Providing the serial number for the bonds will help speed up the process. A TreasuryDirect employee may contact you for additional information to search manually for your bonds.