Owner-Occupied vs. Non-Owner-Occupied Insurance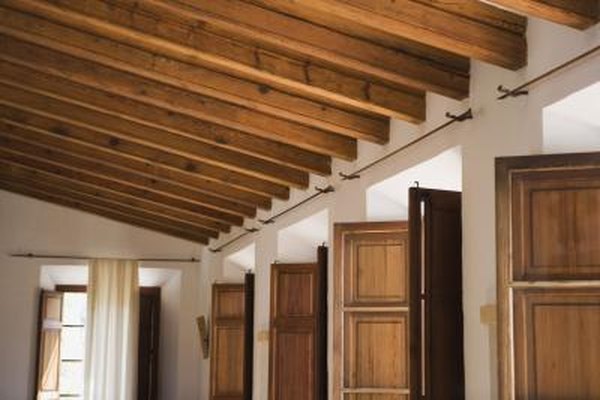 There's a reason why you should always read the pages and pages of fine print that make up your insurance policy -- it could save you from making costly mistakes. Insuring a home that's being occupied by you as the owner versus insuring one being used as a rental home or is vacant takes a whole different type of policy, and confusing the two may leave gaping holes in your coverage.
Homeowner's Insurance = Owner-Occupied
The standard homeowner's insurance policy protects against any number of misfortunes -- as long as the owner is living in the home. Perusing the fine print of a homeowner's insurance policy will reveal that the coverage you're paying for is only good as long as you, as the owner, are living in the home. Therefore, if you leave the home sitting empty because you've relocated, rent it out until you sell it, or, if it's a second home, do short-term rentals to offset costs and keep the home occupied, your investment will not be covered under the standard homeowner's policy.
More Than One Non-Owner Occupied Option
How the home you're not currently living in is being occupied -- or, in some cases, being left unoccupied -- will determine the type of non-owner occupied insurance you need. But regardless of what type of insurance you need, you need to purchase it before you vacate or rent out the premises. Like most insurance policies, non-occupied home policies are less expensive to find when the home is still covered by a standard policy, and your insurance agent may be able to help you find more-affordable coverage than you could find on your own.
Rental Home or Landlord Policies
A second home can be covered under a homeowner's policy with declarations as long as you, the owner, reside in it at least part of the time. If you plan to rent the home, even on a short-term basis, you'll need to get rental home coverage, also known as a landlord policy. The type of policy you'll need will depend on whether you intend to keep any furnishings or appliances in the home you wish to have coverage for, and the kind of peril coverage you want, because some policies cover only specified perils, such as fire or vandalism, while others cover all but excluded perils.
Vacant Home Insurance
If your non-owner occupied home is a vacant home awaiting sale or move-in, you'll need vacant or unoccupied home insurance. Vacant/unoccupied home policies can be more expensive than typical homeowner's policies and are generally limited to three-month to one-year policies. Installing central alarm systems to monitor for intruders, fire and/or smoke, and changes in temperature that can result in frozen pipes and subsequent water damage can reduce the cost of these policies.
References
Writer Bio
A writer and information professional, J.E. Cornett has a Bachelor of Arts in English from Lincoln Memorial University and a Master of Science in library and information science from the University of Kentucky. A former newspaper reporter with two Kentucky Press Association awards to her credit, she has over 10 years experience writing professionally.