How to Pick Good Stocks & Bonds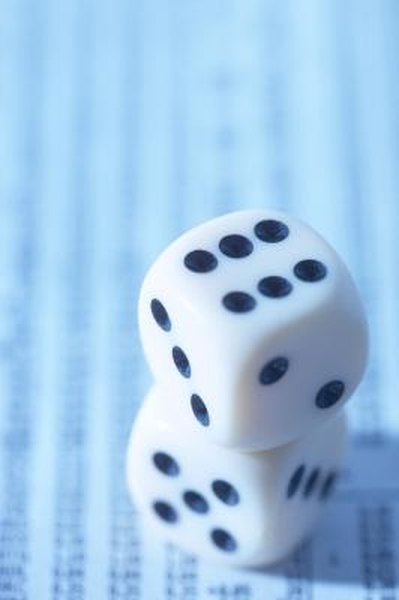 Picking good stocks and bonds can lead to steady returns and an increase in the value of your portfolio. According to the 2010 Census, the total return for stocks after inflation was 13 percent. In December 2012, Businessweek reported an average return of 10 percent on U.S. corporate bonds. With these rates in mind, knowing how to pick healthy stocks and bonds can increase your chances of maximizing your return on investment.
Step

1
Discover what makes stocks different from company bonds. If you are a stock owner, you are a part owner in the company. If you own a corporate bond, you are a lender to the company. Although stocks have historically outperformed corporate bonds, bonds provide more stable returns. Understand your personal level of risk tolerance to better determine which of the two, or a mixture, would be best for your portfolio.
Step

2
Monitor news articles on the economy to ensure the stability of the country and industry in which you are investing. Read industry reports and professional journals to analyze a group of regional industries before investing. Choose an industry that seems economically safe and has the potential for growth in the near future.
Step

3
Compare company gains against your industry's performance. Use websites like Reuters or MarketWatch to instantly compare ratios on stocks and their industries. Type in the stock ticker and click search. Depending on which site you use, a variety of market indicators including the price-to-earnings ratio, a trend graph and daily trade percent change could be displayed for both the stock and its industry. Determine whether the company is stable and is matching or exceeding industry profitability.
Step

4
Compare company trends with its index, if you are investing in stocks. Do not be afraid of short-term volatility. Look for overall trends. Compare the index with the relative strength index to ensure current stock stability to help you find the best time to buy. If the RSI falls below 30, this may indicate that the index is oversold. An index that rises above 70 may be overbought. If the stock is not overbought or oversold, buy low and sell high. Before buying, watch or read stories about stock futures on financial and news sources to gain insight as to where the stock is heading.
Step

5
Research credit ratings for the company bonds you want to buy. The three major agency rating companies are Standard and Poor's, Moody's and Fitch. Although the agencies will have a slightly different rating scale, the highest rating you can get for the S&P and Fitch is AAA. The highest rating for Moody's is Aaa. Agency ratings are available on financial news websites, company websites and on the agency websites.
Step

6
Read company financial reports including company income statements, balance sheets and cash flow reports. If you are buying bonds, locate and compare the issued interest rates. A summary of these can all be found on any website that monitors the financial markets. Quarterly reports and financial statements are provided to the Securities and Exchange Commission and can be viewed on the SEC website by typing the company or ticker name in the top-right corner of the page. According to the SEC, all foreign and domestic companies are required to file registration statements and periodic reports.
References
Tips
Investing in a variety of investments, including stocks and bonds, can help diversify your portfolio and spread your risk.
Warnings
There is no guaranteed return on investment. The potential to lose your entire investment exists for both stocks and bonds. Always research the industry, index and company before investing.
Writer Bio
Nicole Manuel is a finance and economics writer with a degree in economics and more than six years of professional writing experience. She is also a Certified Professional Coach (CPC) known as The Personal Eco-nomist, who specializes in helping people live healthy, abundant lives on a budget.