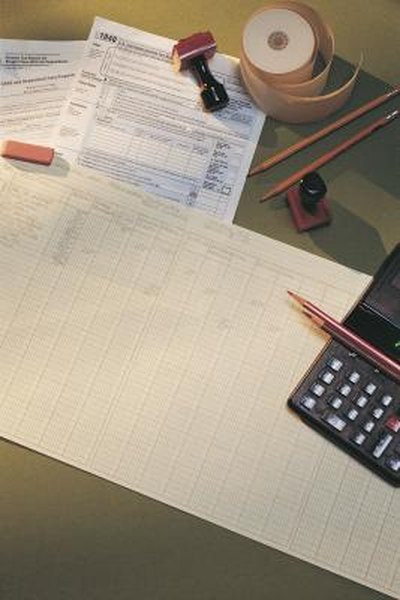 If you've been flagged by the Internal Revenue Service or your state tax authority, there is plenty you can do in advance. A pre-audit process will help you collect the necessary documents in time and will alert you to any potential problems. Depending on the areas the IRS wants to investigate, you may consider assistance from a certified public account or other tax professional, and possibly an attorney.
Types of Audits
There are several types of IRS audits. If the IRS questions an item on your return or you have not supplied the necessary documentation, you will be notified. A small percentage of randomly selected returns are audited each year as well. You may receive a paper audit -- called an examination -- or an in-person audit, in which you meet directly with the auditor. Experts advise not having the IRS at your home, where they may ask to see additional items or question your standard of living.
Audit Letter
The letter you receive from the IRS will indicate precisely the question it has about your return, such as your return not matching documents filed by an entity such as your employer or financial institution, or whether you have made an error on your return. Or else the letter may say the IRS will disallow a deduction or credit unless you can provide specific documentation, among other inquiries.
Pre-Audit
If you have the necessary documents, you may be able to mail or fax copies to the IRS using the contact information in the audit or examination letter. This may be sufficient to process your return or avoid owing additional tax. If you are called for an in-person audit, you will need to call for an appointment by the date on the letter, or the IRS will assume you agree with the errors noted on your audit letter. Once you have the appointment, collect the documents needed. If you do not have them, request copies from your employer, broker or the appropriate party. You may need to reconstruct expenses, or write down your method for estimating anything without a receipt. Consider consulting a tax professional for specific advice.
Professional Advice
In some cases, your audit may be to justify expenses and deductions or to address IRS suspicions of unreported income. Often, the serious issues exist for years before the IRS notifies you, and the back tax, interest and penalties can be quite high. In these cases, you may consider obtaining the services of a CPA or tax attorney to assist you in preparing for the audit, including collecting required documentation or discussing the possibility of lowering your balance due, which is called an offer in compromise.
Photo Credits
Comstock/Comstock/Getty Images