How Does Prequalifying for an Auto Loan Work?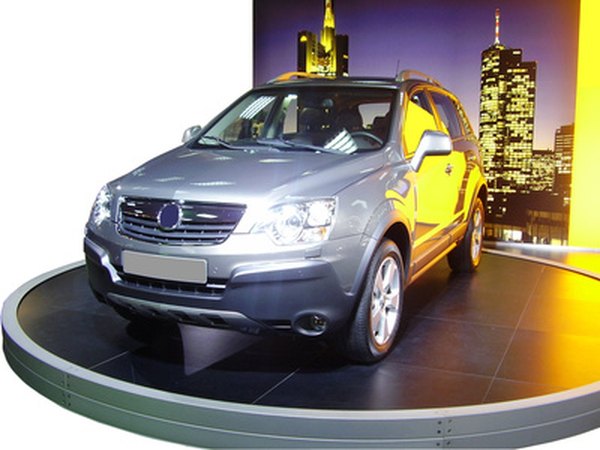 When considering getting some new wheels, some shoppers are fly-by-the-seat-of-their-pants consumers. Maybe the car died and they're on the hunt. Savvy car shoppers, on the other hand, tend to research models and line up financing long before they visit showroom floors. Buyers often can negotiate their best deal by getting prequalified for an auto loan.
Assess Your Credit
Start the prequalificaton process by evaluating your situation. Perhaps you recall your folks negotiating in a cramped cubicle with dudes in plaid jackets, but today's prequalification process starts with introspection rather than a salesman. Ask yourself how you stack up in the credit department. An excellent credit rating is key to deals and low-interest rates in addition to getting a fast prequalification from a lender. Clean up your financial house if you're not in a rush to car shop.
Pull Some Paper
Request credit reports from the big three reporting services before seeking prequalification: Experian, TransUnion and Equifax. Find out whether you're past "your prime," the line drawn by the aforementioned agencies that separates folks who pay their debts on time from those with bad credit histories, bankruptcies or foreclosures. FICO scores range between 300 and 800. If yours is in the 600s, you could be identified as a sub-primer likely to be confronted with inflated interest rates and prequalification problems.
Shop Around
The prequalification process can feel arbitrary. Assuming your FICO scores are low, you might still get a break if you skip financing offered by car dealers and stick to someone you know. Perhaps your car insurance agent or broker underwrites auto loans or you've banked with the same credit union for decades. Your relationships could improve a prequalifying number simply because you share history. On the other hand, if you have excellent credit, options proliferate, so shop, shop, shop and don't rush to a decision. Financing offers are good for 30 days. Even if you get a sweet quote, you still have time to shop for a sweeter one.
Maximize Your Influence
When you search for prequalification approval, it doesn't hurt to mine personal and professional spheres of influence to get a more attractive rate. Whether you serve in the U.S. military, belong to the Automobile Association of America or hold membership in a well-known and recognized professional organization, you might unearth benefits that transcend that monthly magazine and member's card. Contact any organizations with your name on membership rosters and ask whether, as a perk of membership, you are eligible for prequalification consideration.
Know the Road
A bad FICO rating can limit the amount of credit you will have access to for your car purchase. So, it behooves you to learn the selling price of the car you want, even before you pursue prequalification. Consult Kelley Blue Book, Edmunds or Consumer Reports for pricing information so you're prepared to do battle when negotiations begin. Experts suggest budgeting 20 percent of your income for car-related expenses. This includes a monthly payment. Do the math and if a car salesman tells you that your credit score translates to a higher interest rate on an inflated sticker price, you can run in the opposite direction. "Bottom line: Don't be held hostage by the dealer," say the folks at Car Direct.
Avoid Scams
People having problems getting prequalified can find themselves desperate enough to become scam victims. From car salesmen to lenders intent on making big bucks on the backs of people with bad credit, these folks are gifted at reeling in suckers. For example, you take the car home for the night and find a higher interest rate the next day. Some scammers inform you that your prequalification is contingent upon buying extra insurance or agreeing to warranties you don't really want.
References
Writer Bio
Based in Chicago, Gail Cohen has been a professional writer for more than 30 years. She has authored and co-authored 14 books and penned hundreds of articles in consumer and trade publications, including the Illinois-based "Daily Herald" newspaper. Her newest book, "The Christmas Quilt," was published in December 2011.