How to Purchase Silver Coins with IRA Funds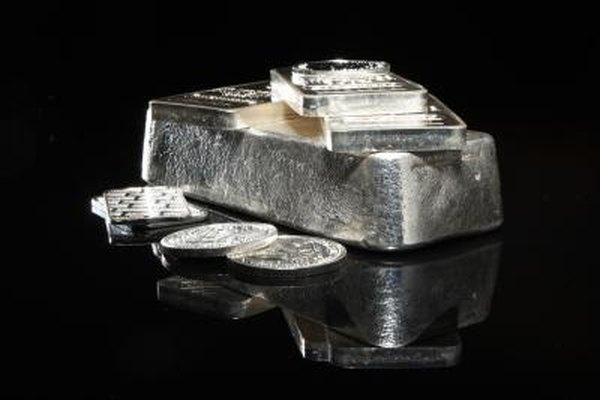 Individual retirement account rules allow you to invest in certain precious metals with your IRA money, including Silver American Eagle coins. To purchase the coins with your IRA you need an account custodian to make the purchase in the name of your IRA and store the coins. An IRA that lets you buy non-traditional investments such has precious coins is referred to as a self-directed IRA.
Step

1
Select a self-directed IRA administration company which acts as the custodian and handles precious metals purchases for IRA accounts. Some companies that provide these services are affiliated with specific precious metals dealers, while others are independent, handling investments from any source. If you plan to buy silver coins from a specific dealer, ask for a recommendation concerning an IRA administrator. Compare the fees and services of several different administration companies.
Step

2
Open a self-administered IRA account and transfer all or a portion of your IRA money into the account. The administration company will act as your agent to buy the silver coins.
Step

3
Direct your IRA administrator to buy silver coins. Include in your purchase instructions which dealer to buy the coins from, the depository where the coins will be stored, and how many American Eagle silver coins to buy. Each Silver Eagle contains one ounce of silver.
Tips
To own silver coins in an IRA you must pay an annual fee to the IRA administration company and depository storage fees.
Silver owned by an IRA must be held by an IRS approved depository. You cannot hold and store the coins yourself.
Writer Bio
Tim Plaehn has been writing financial, investment and trading articles and blogs since 2007. His work has appeared online at Seeking Alpha, Marketwatch.com and various other websites. Plaehn has a bachelor's degree in mathematics from the U.S. Air Force Academy.