How To Refinance an Investment Home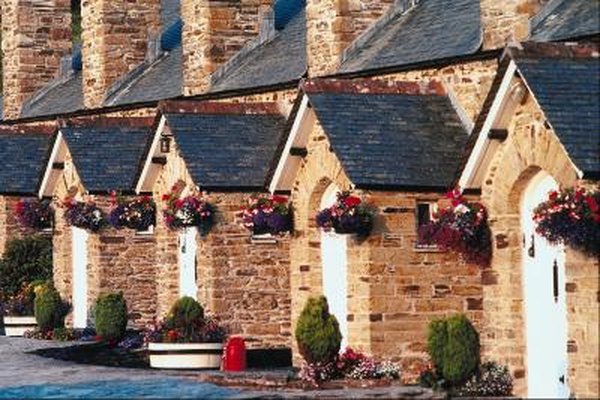 Investment property owners might want to refinance and take advantage of the low interest rates in 2013. With rising property taxes, utility costs and property insurance increases, investment property owners need to maximize every opportunity to cut their expenses. Lowering your interest rate is one way to reduce your monthly mortgage payment and your mortgage loan balance.
Step

1
Get your personal finances in order before contacting a lender. Get a free copy of your credit report online from Transunion, Equifax and Experian. Lenders are more stringent when it comes to making investment property loans, and borrowers must have a high credit score. Your credit score should be 650 or higher to get the best interest rate possible. Review your credit report and contact the credit reporting agencies if you find any mistakes.
Step

2
Calculate the current loan-to-value ratio on your investment property by dividing your current mortgage balance by the value of the investment property. For example, if the current balance on your investment is $300,000 and the property value is $450,000, divide $300,000 by $450,000 to get your loan-to-value ratio of 66.7 percent. Lenders look for a low loan-to-value ratio, and an investment property with a ratio of 75 percent or higher will have a hard time qualifying for a loan.
Step

3
Find the current signed leases that show the weekly or monthly rental amount and the lease duration. Prepare a profit and loss statement itemizing the annual income and expenses. Calculate the income property's debt-to-income ratio by dividing the total annual expenses by the total gross annual income. For example, if your total annual expenses are $5,500 and your total gross annual income is $12,000, your debt-to-income ratio is 46 percent. Each lender and loan program has its own criteria for acceptable debt-to-income ratios. For example, the Federal Home Loan Mortgage Corporation, better known as Freddie Mac, will accept a 45 percent debt-to-income ratio based on your overall circumstances.
Step

4
Contact the bank where you have an account and inquire about its terms for refinancing your investment property. Assemble your W-2 statements and personal bank statements that verify your personal income. Banks and credit unions offer the best interest rates, so contact them first if your credit score is above 700 and your debt-to-income and LTV ratios are low. Compare the terms and conditions, then select the best financial institution to refinance your property. If your scores and ratios are less than ideal, consider refinancing through finance companies such as Quicken Loans, Citibank and Green Light Loans.
References
Tips
Freddie Mac is a publicly traded company that operates under federal charter. Freddie Mac and the Federal Housing Administration offer refinancing loans for investment property.
Warnings
Get a fixed-rate loan instead of an adjustable-rate loan to keep your mortgage payments from rising when interest rates increase.
Writer Bio
Based in St. Petersburg, Fla., Karen Rogers covers the financial markets for several online publications. She received a bachelor's degree in business administration from the University of South Florida.