How to Refinance Using FHA Streamline With Non-occupancy Co-borrowers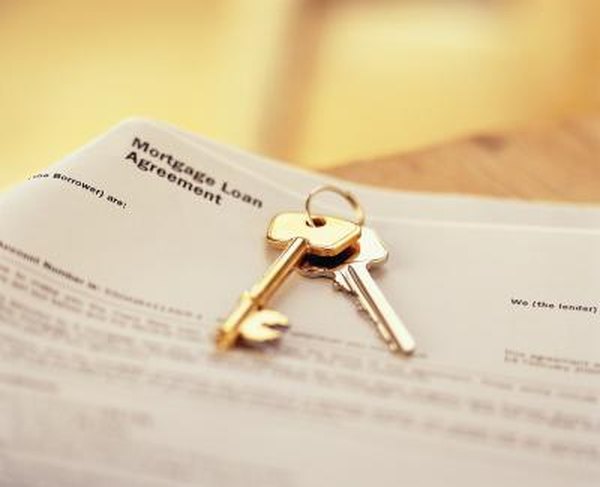 The Federal Housing Administration makes loans available to first-time home buyers, low- to moderate-income households and borrowers with credit challenges. The loans are made by FHA-approved lenders and the government ensures their repayment to the lender. FHA's lending guidelines are flexible. A borrower can refinance using a streamlined process that requires minimal documentation. He can also use a non-occupant co-borrower to qualify for the loan.
The Basics
A streamline refinance pays off a previous FHA loan with the proceeds of a new FHA loan. It is unique from other refinance types because it can be completed without an appraisal and without credit qualifying. You may borrow up to 97.75 percent of your home's value with the streamline refinance. It is designed to lower your monthly payment and allows you to get up to $500 back at closing.
Co-borrower Eligibility
In general, FHA prohibits investors from benefiting from its government insurance program. A streamline refinance is intended for use on a primary residence; therefore, the primary borrower must occupy the home for a majority of the year to qualify for the maximum loan-to-value of 97.75 percent. FHA allows a non-occupant co-borrower on a streamline refinance if the co-borrower is related to the borrower by blood, marriage or law. FHA makes an exception for non-relatives who can document a long-standing family-type relationship with the borrower. If the co-borrower cannot prove a family-type relationship to the borrower, the maximum loan-to-value is 75 percent.
FHA-Approved Lenders
You must use an FHA-approved lender to get an FHA streamline refinance. FHA-approved lenders have passed the Department of Housing and Urban Development's screening process for knowledge of FHA guidelines. You may find an FHA lender using HUD's database provided on its website. Enter your location, single-family insurance type and single-family servicer-originator type to access the contact information of approved lenders in your area.
Considerations
Like the primary borrower, a co-borrower must meet all minimum underwriting standards, including for the streamline refinance. Eligibility standards include a credit score of at least 500 for a 90 percent loan-to-value refinance and 580 for the maximum loan-to-value of 97.75 percent. A non-occupying co-borrower may own other real estate, but his income and assets must be sufficient to cover the new monthly payment as well as his other monthly obligations. A non-occupying co-borrower is an owner on title. He is equally responsible for repaying the debt and his credit is diminished by missed payments.
References
Resources
Writer Bio
K.C. Hernandez has covered real estate topics since 2009. She is a licensed real estate salesperson in San Diego since 2004. Her articles have appeared in community newspapers but her work is mostly online. Hernandez has a Bachelor of Arts in English from UCLA and works as the real estate expert for Demand Media Studios.