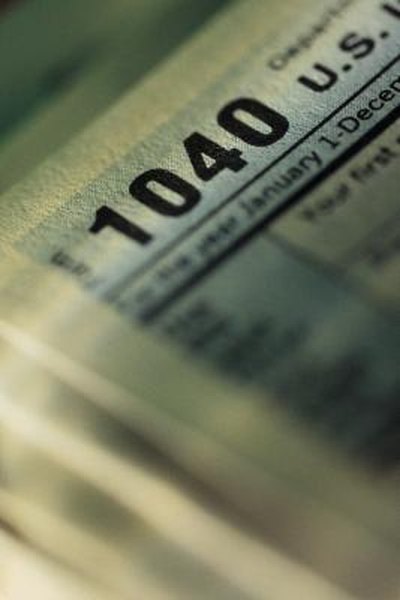 Determining whether an insurance settlement is taxable is quite complicated. Although most insurance settlements are disbursed to compensate you for property damage or personal injury, some can reimburse you for lost wages or include punitive damages. Typically, money awarded to restore your property or reimburse you for a loss is not taxable and does not have to be reported as income on your taxes. If you are unsure whether your settlement is taxable, refer to Publication 525 on the Internal Revenue Service website. If the proceeds are taxable, you will receive a 1099-MISC from the payer.
Step

1
Download Form 1040 and the 1040 instructions from the IRS website.
Step

2
Enter your personal information in the top portion of Form 1040. If you are married, you also have to provide your spouse's information.
Step

3
Select a filing status and enter your dependent's information, if applicable.
Step

4
Look in Box 3 on Form 1099-MISC. This is the taxable amount of your settlement. Enter this amount in the line labeled "Other Income" on Form 1040.
Step

5
Enter any other income you received throughout the year in the "Income" section.
Step

6
Complete Form 1040 to determine whether you owe income tax or will receive a refund.
Photo Credits
Comstock/Comstock/Getty Images