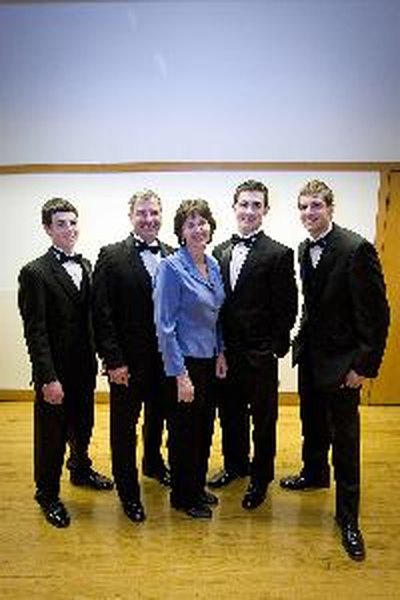 Unlike a revocable trust, an irrevocable trust is treated as an entity that is legally independent of its grantor for tax purposes. Accordingly, trust income is taxable, and the trustee must file a tax return on behalf of the trust. If income is distributed to trust beneficiaries or if a charitable deduciton is claimed, additional tax documentation is required.
Registering the Trust
The trust must have an employer identification number so the Internal Revenue Service can identify it for tax purposes. You can apply for an EIN on the IRS website or by filing Form SS-4. You must supply the name of the trust, the name of the trustee, an address and phone number that can be used to contact a representative of the trust and the type of business activity that the trust conducts, if any.
Form 1041
The trustee must file Form 1041 if the trust has any taxable income for the year or if it has at least $600 in income for the year even if none of it is taxable. Form 1041 requires the trust to report its identification information, details of its income and deductions and tax payments. Trust deductions include expenses for attorney's fees, accountant's fees, trustee compensation, interest, state and local taxes, certain investment losses and bad debts, payment to beneficiaries and expenses for the production or collection of income that exceed 2 percent of the trust's adjusted gross income. Certain additional deductions apply to special types of trusts.
Schedule K-1
Since the individual income tax rate is lower than the trust income tax rate, trusts normally distribute their income to their beneficiaries if they are individuals. If the trust distributes any of its income to beneficiaries, the trustee must prepare Schedule K-1 for each beneficiary who has received a distribution. The trust must also file Schedule K-1 with the IRS if it made any distributions to beneficiaries during the tax year. A beneficiary doesn't have to submit Schedule K-1 with Form 1040 but will need it to calculate his own tax liability.
Form 1041-A
Many trusts are established for charitable purposes. If the trust claims a charitable deduction under Section 642c of the Internal Revenue Code, it must file Form 1041-A. Certain types of trusts are exempt from this requirement. Form 1041-A requires the trust to provide details of its income, deductions, charitable distributions from income and charitable distributions from principal. It must also fill out a balance sheet report.