How Do Retired People Get Approved for a Mortgage?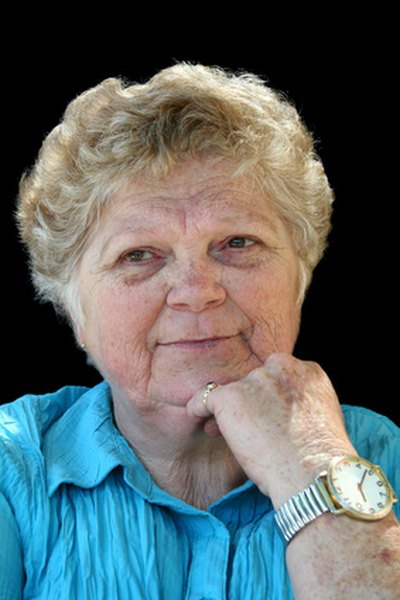 Whether you want to buy a new home or refinance for a better interest rate, you may be worried about getting approval for a mortgage when you're retired. As long as your credit is good and you have enough assets to make that mortgage payment, the process shouldn't be any different than it was when you became a mortgage holder for the first time.
It's the Law
Thanks to the Equal Credit Opportunity Act, retirees can't be refused a mortgage as long as their credit, debt-to-income ratio and factors required of anyone applying for a mortgage loan are met. Many retirees even assume that a 30-year mortgage is impossible, but not so; you're just as eligible at 90 as you were earlier in your life.
Pick Your Product
To get approved for a mortgage, find the right property and pick a mortgage type. Consider FHA, conventional and unconventional lenders. Choose your time frame by opting for a 30-, 20- or 15-year fixed loan product, or negotiate for a shorter custom loan. Age Nation, a website devoted to helping Boomers, elders and older GenXers, says the shorter the better: "If you're shortening the length of your loan, it shows great prudence and savvy money management."
Meet with a Lender
To get approval for a mortgage, a retiree must provide documents like Social Security earnings statements, three months' worth of bank statements for all accounts and an accounting of investments and their value. Provide a copy of your monthly budget, copies of outstanding debt statements -- credit cards, car payments, loans -- plus recent income tax returns. The lender needs proof that you've extended an offer on a home and they may ask you for other proof of income. This paperwork next moves to the lender's underwriting department.
Ask About a Reverse Mortgage
If you wish to get approval for a reverse mortgage that taps into the equity you've built in your home over time, apply directly to mortgage firms specializing in this product or ask community banks or credit unions if they write this type of loan. When Congress passed the Housing and Recovery Act of 2008, new guidelines made it easier for retirees to get reverse loans —sometimes, without credit or income checks. You must be at least 62 years old and you can't be in serious debt.
Explore a Common Sense Mortgage
Ask your lender whether they make common sense mortgages if you're having a problem selling your home and you want to get a mortgage to buy a new place before you lose the property. Here's how a common sense loan works: you use a distribution from your retirement plan to pre-pay the mortgage on the new home you want to buy. When the old house sells, you pay off the principal with proceeds from the sale.
If You're Turned Down
Your efforts may be the best, but you may not be approved for a mortgage. Don't despair. According to Next Avenue, even millionaires are being rejected by some lenders these days. If you're turned down by a lender for reasons that are blatantly a situation of age bias, call a lawyer. If you're turned down because your financial situation doesn't meet their standards, don't give up. Try another lender. Both Fannie Mae and Freddie Mac "have procedures allowing loan officers to factor retirement assets into underwriting decisions," adds Next Avenue.
References
Writer Bio
Based in Chicago, Gail Cohen has been a professional writer for more than 30 years. She has authored and co-authored 14 books and penned hundreds of articles in consumer and trade publications, including the Illinois-based "Daily Herald" newspaper. Her newest book, "The Christmas Quilt," was published in December 2011.