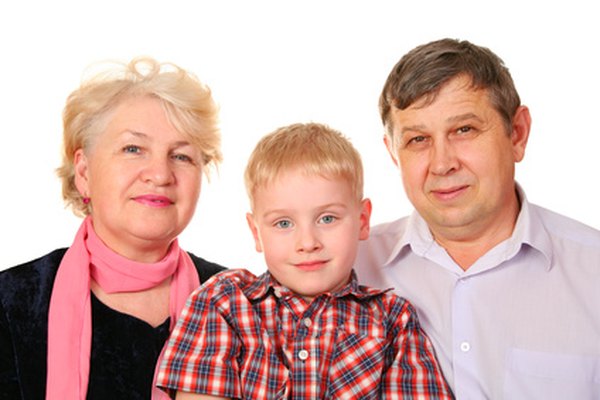 Two-thirds of American grandparents provide an estimated $370 billion in financial support to their grandchildren over a five-year period, according to a MetLife Mature Market Institute poll. The average amount given by grandparents is $8,661, but with the right plan, any amount can go a long way. Learn more about some savings strategies to determine which ones would work best for you and your grandchildren.
529 College Savings Plan
Contribute to your grandchild's 529 college savings plan if you wish to help him save for higher education. With this plan, you could save up to $200,000 for each of your grandchildren without paying any estate or gift taxes. A 529 account works much like a 401(k) or IRA and can go up or down in value based on the performance of the particular option you select. Anyone can contribute to this plan, and there is no age requirement for the recipient. Invest in a 529 plan by reaching out directly to the 529 plan manager or through a financial advisor.
529 Prepaid tuition plan
Purchase units of tuition for any state college or university at today's prices with a 529 prepaid tuition plan. A semester's worth of tuition today will pay for a semester's worth of tuition in the future, regardless of the cost at that time. Most plans allow anyone from any state to contribute. If a student decides to attend a private college or out-of-state university, she can apply the tuition money in the prepaid plan, but will probably have to make up the difference; for example, two years' worth of tuition at a state university might only pay for a semester at a private college.
uPromise Account
Set up a uPromise account to contribute money to your grandchild's education. A uPromise account is free, and anytime you make a purchase at a participating vendor, a small percentage of that money -- usually anywhere from 1 to 8 percent of your purchase-- goes into the account.
Money Market Account
Set up a money market account and benefit from an interest rate that is higher than a typical savings account. Unlike a trust fund account, the recipient can withdraw the money earlier than age 21, if necessary.
Trust Fund
Open a trust fund account for your grandchild, and he will be able to withdraw the money after turning 21. Just be sure that you're confident in your decision to gift this money; once you put funds in the account, the money legally belongs to your grandchild.
Savings Account
Open a savings account for your grandchild. This will yield the lowest interest rate, but it is not tied to market performance, making for a more conservative option. You and your grandchild can access the money when needed.
Photo Credits
grandparents with grandchild image by Pavel Losevsky from Fotolia.com