Secondary Medical Insurance for Retirees FAQ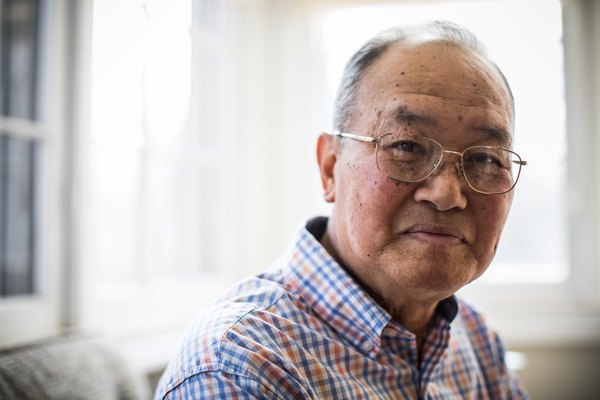 When you start to make plans for your retirement from the workforce, it's inevitable that you'll need to consider how to replace your employer's group health insurance or any plan that you're paying for personally. It is also likely that you will need to review and choose supplemental health insurance for retirees. Medicare is our nation's primary health insurance coverage for retirees and seniors. The enrollment age for this federal government-managed senior health care coverage plan is 65. So, before you reach age 65, you need to explore your Medicare benefits and consider plans that provide secondary insurance for seniors.
Discuss health insurance continuation options with your employer before your last day of work. It's often possible to keep all or some of an employer health plan at retirement. However, the real test of whether you need to keep it will be whether it serves any purpose as a secondary health insurance plan that complements your Medicare coverage.
Original Medicare Features
Every worker in the U.S. who has paid into the Medicare system for the minimum number of qualifying quarters is eligible for Medicare. This health insurance won't fully insure you for all your retiree health care expenses. Basic Medicare coverage will have copayments, annual deductibles and annual maximums for covered services. Original Medicare divides its coverage into two segments, commonly called Medicare Part A and Part B. Each part provides coverage for specific health care costs. In addition, unlike your previous group health insurance, Original Medicare coverage might not be available when you travel to far-flung foreign countries.
Medicare Part A Hospital Coverage
For most retirees, enrollment in Part A coverage for in-patient hospital care is free. Normally, enrollment is automatic at age 65. Medicare generally sends you notification of eligibility along with a newly minted insurance card. However, many retirees also need secondary insurance coverage to help pay for health copays and deductibles that exceed their Part A coverages.
The minimum qualifying time for Medicare Part A is 30 quarters. However, Medicare applies substantial premiums for enrollment in this coverage for retirees who have less than 30 quarters. In 2018, the Part A premium for less than 30 quarters was $422 per month. People who have enough quarters to just meet the minimum are charged $237 per month for 30-39 quarters. In 2019, Medicare will charge $437 per month for people who enroll with less than 30 quarters. People who have accrued 30-39 quarters will pay $240 per month for Part A coverage.
Medicare's primary benefit under Part A comes with a $1,340 deductible for your covered expenses before your coverage pays anything. Medicare has no co-insurance for covered inpatient hospital costs for your first day through the 60th day, but on day 61, you'll face a $335 per day copay. This amount remains level until day 91 of an inpatient hospital stay. Then the under the Medicare Part A "lifetime reserve" benefit you'll incur a $670 per day coinsurance cost. Medicare calculates your reserve benefit based on the total number of days that you have used your Part A coverage since your enrollment.
Medicare Part B Medical Coverage
Medicare Part B coverage is elective, and enrollment isn't automatic. You will normally receive notification of your eligibility and you must opt in or opt out at age 65. For Part B, you pay a monthly premium to get coverage for doctor visits, lab tests and certain services such as home health care. Without supplemental health insurance for retirees, you will be responsible for paying cash for any health care services that you need outside of those covered by your Medicare Part A. If you don't have secondary insurance coverage, paying for routine, emergency or diagnostic health services can quickly become a huge expense.
The 2018 standard premium for Part B is $134 per month. Medicare will increase the premium in 2019 to $135.50. The 2018 deductible for Medicare Part B is $183. In 2019, the deductible will be $185. Part B coverage generally requires that you pay 20 percent of charges covered under Original Medicare.
Medicare Part B Premium Penalties
Medicare applies a penalty to monthly premiums for retirees who do not enroll in Part B when they first become eligible. This penalty increases your premium by three percent per month, and an additional three percent per month penalty accrues every year that you do not enroll after age 65.
Medicare makes exceptions to this penalty for late retirees who continue working after age 65 and have coverage under a qualifying employer plan. However, Medicare still recommends that you enroll in Medicare Part B when you become eligible. You can stay on your employer plan while covered by Medicare B. Under this arrangement, Medicare becomes your primary insurance and your employer plan becomes the secondary payer for your health care expenses.
Medicare Part D for Medications
Retirees also need to consider how to cover costs for prescription drugs. This coverage isn't part of Original Medicare. Enroll in one of these plans to add prescription medication coverage to Original Medicare. You pay a premium to get this secondary health insurance coverage from private insurers. Each private insurer sets plan premiums, deductibles and coinsurance rates. Available plans that you can choose from often depend on your state, county and city of residence.
Medicare Plan Innovation: Part C
Medicare Part C or Medicare Advantage is now a widely available secondary insurance for seniors and retirees. Many supplemental insurance companies provide these plans as an alternative to Original Medicare. Medicare Part C plans normally combine Part A, B and D with coinsurance coverages. Enrollees in these plans still pay their normal Medicare Part B premium. However, Medicare Part C plans have specific set deductibles for Part A, B and D, if desired, under one supplemental plan. Some providers add vision and dental coverage or wellness benefits such as fitness club access under Part C plans.
Monthly premiums for these plans range from $0, mainly for HMOs, to $50 or more. They all have all Original Medicare features, by law. They also have clearly defined copays and out-of-pocket maximums for all Medicare benefit coverages. Your location determines which plans are available to you. Some have restrictions on health care providers, pharmacies and hospitals that accept your plan coverage.
Medicare Medigap Plans
Most Medigap plans, designed to work with Original Medicare, have fewer restrictions on providers. Premiums commonly exceed what you will pay for Part C plans. Medigap policies range from around $100 per month to several hundred dollars per month. You pay this amount and the required monthly premium charged by the Medicare program. Like Medicare Part C and D, the features, benefits and coinsurance can vary depending on your location and preferences.
Pick One Secondary Health Insurance
You can't get 100 percent coverage for your health expenses by cobbling together several supplemental health insurance for retirees plans. By law, retirees who don't have employer-provided plans for secondary health insurance coverage can enroll in either a Medicare Advantage or a Medigap plan.
The official Medicare website makes it convenient to review all Original Medicare features and every secondary insurance coverage plan available for you. Users must provide basic information such as age and location to see coverage options. Retirees can also choose plans by contacting specific providers for details.
References
Writer Bio
Carol Luther has designed, implemented and managed multi-year, multimillion-dollar domestic and international information technology projects that were funded by the World Bank, USAID, USDA, HUD, EDA, and foundations for more than 20 years. She also provides technical assistance and advice to small and medium size businesses seeking state and federal contract opportunities, GSA schedule registration, OSDBU supplier mentorships, along with 8A, HubZone and WOB certifications.