How to Sell House in Slow Market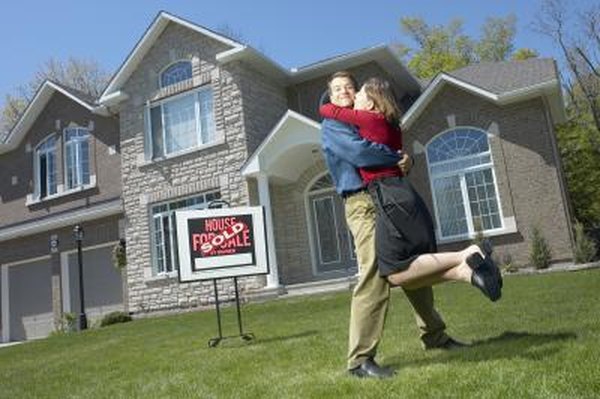 More than 4.2 million homes sold in 2011, according to the National Association of Realtors, but the sales weren't evenly distributed over all geographic markets. Selling your residence in a slow market with a glut of homes requires some creativity. Marketing a house in an icy cold market also means making use of all media channels to entice buyers to take a look at your house. Deceptive marketing won't keep real estate in escrow when buyers discover the fiction, but representing your home in the most accurate light helps close your sale.
Step

1
Invite guest shoppers to tour your house and give opinions on your home's virtues. Ask the visitors to write down the most attractive features and to also list things in the home that could use some improvement. Ask reviewers to be specific about their suggestions for improvement.
Step

2
Review the lists of guest recommendations and suggestions. Focus on the suggestions for improvement repeated by more than one visitor.
Step

3
Make improvements using the visitors' suggestion lists. Focus on minor, nonstructural changes for the improvements. This might include rearranging furniture or painting the home's front door. Adding plants and flowers to the beds around a front entrance helps create a welcoming feeling for home shoppers and creates a good first impression for potential buyers. Remove any excess furniture and wall decorations to make your rooms look more spacious.
Step

4
Create home shopper fliers from the visitor evaluation sheets highlighting the items selected as the home's most-attractive features. Use the language from the sheets to describe your home, including any special upgrades to the garage, kitchen or bathrooms. Leave the fliers in the home so buyers can take a copy after touring your house.
Step

5
Pack small items and clutter, and prepare to move. This allows you the flexibility to move quickly when a sales contract offers a short escrow period. It also helps home shoppers more easily imagine their belongings in your home.
Step

6
Evaluate the asking prices for other neighborhood houses on the market. Consider lowering your asking price, or offer special allowances for a new roof or replacement carpeting as options to increase buyer interest in your home.
Step

7
Plan open houses with small prizes or discount coupons provided by local businesses to advertise their services or products. Promote the events by delivering invitations to nearby neighborhoods where homeowners might have relatives or friends shopping for new homes.
Step

8
Create a video presentation for your house featuring the attractive features listed by the guest shoppers and post it on popular media and personal networking websites, and also on websites specializing in marketing real estate.
Step

9
Design and create a separate website for the home. Fill the pages with photos and add some text to describe the most attractive home features. Add contact information where you or your real estate agent can be reached to answer questions about the property.
References
Resources
Tips
Focus on cleaning windows, kitchen appliances and bathrooms to create a sparkling showplace for your potential buyers. Hide soaps and toothbrushes, and set out clean, matching towels in the bathrooms. Buyers like the idea of moving into a home that doesn't require extensive cleaning.
Writer Bio
Lee Grayson has worked as a freelance writer since 2000. Her articles have appeared in publications for Oxford and Harvard University presses and research publishers, including Facts On File and ABC-CLIO. Grayson holds certificates from the University of California campuses at Irvine and San Diego.