How to Switch From an SSN to a Tax Identification Number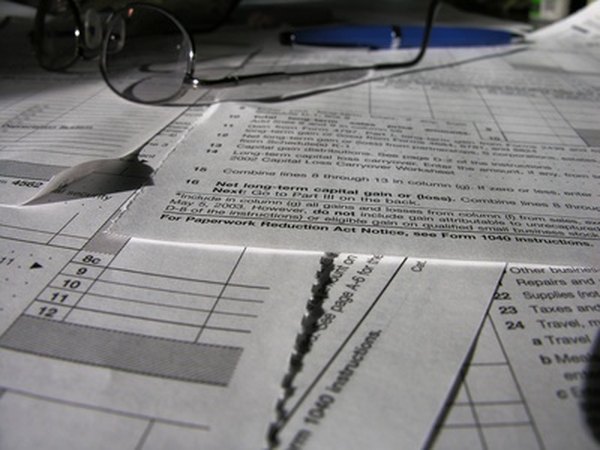 An Employer Identification Number (EIN), also known as a Business Tax Identification Number, is a nine-digit number issued by the Internal Revenue Service for business entities and all non-personal business activities. This number cannot be used in place of a Social Security number for individuals. As a general rule, most sole proprietors will need to acquire an EIN to properly comply with IRS regulations and codes. This is true even if the sole proprietorship uses the name of the owner.
Step

1
Determine if you need an EIN by asking the following questions. Will the business hire employees? Will the business be conducted as a partnership or corporation? Will the business have the need to file an employment, excise, or alcohol, tobacco, and firearm return? Will the operation withhold any taxes on income for a non-resident alien? Has the business changed from a sole proprietorship to that of a corporation, partnership or LLC? Has the company had to restructure under bankruptcy protection? If the answer to any of the questions is yes, then a employer identification number is needed.
Step

2
Determine the responsible party. The IRS requires the name and Social Security number of the individual who will manage and direct the application process, as well as manage the disposition of funds and assets. This individual will have direct contact with the IRS for all future matters. For most sole proprietors and partnerships, this individual is the owner or one of the partners. For corporations, this individual may be a partner, an officer of the company, or an outside legal or financial adviser.
Step

3
Complete IRS form SS-4. This can be done online or by completing the form and mailing it directly to Internal Revenue Service, ATTN: EIN Operations, Cincinnati, OH 45999; or for individuals who do not reside within the United States, mail it directly to the Internal Revenue Service, ATTN: EIN International Operation, Philadelphia, PA 19255.
References
Resources
Tips
Applying for a new EIN online is the fastest and most secure method to use. While more traditional methods are still available, such as fax and mailing in the application, the online application will allow the applicant to obtain an immediate EIN during the session. This will be followed up with a confirmation letter approximately one week to 10 days later.
Warnings
As with all online correspondence, be careful of phishing schemes. The Internal Revenue Service will never email any member of your organization requesting a tax identification number, Social Security number, date of birth, or the date the company began. In the event that you or anyone in your organization receives a message of this type, contact the IRS security team at phishing@irs.gov.
Writer Bio
Jennifer Duffey has spent 10 years cultivating a successful consultation business. During that time, she has written for such major corporations as Anteon, General Dynamics, and Wackenhut. Additionally, she has worked with numerous small businesses in all phases of growth. She holds a degree in history from Columbus State University.