How to Switch From a Variable Rate to a Fixed Rate in a Home Equity Line of Credit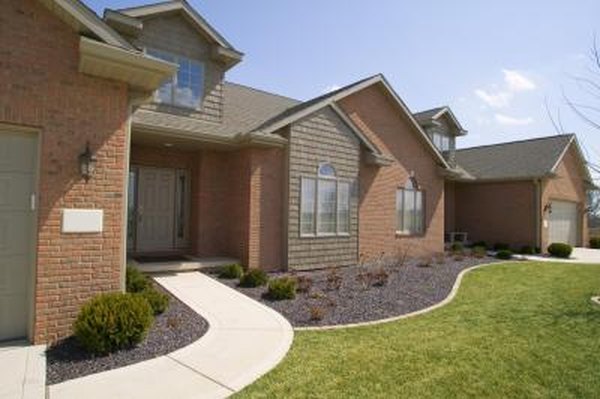 There are various types of mortgage loans in the financing world today. One of the most important decisions you will make when financing a house is the choice between a fixed rate mortgage and a variable rate mortgage. Real estate-savvy and financially independent consumers can often save money with variable rate loans, but if you are searching for more monthly payment security, a fixed rate equity line is the best choice. The best way to change from a variable rate to a fixed rate is to refinance your home equity loan.
Step

1
Pull a tri-bureau credit report (composed of reports from Experian, Equifax and TransUnion) to ensure your creditworthiness is still excellent. Any negative reports, like late payments or medical liens, will affect your ability to refinance your equity loan.
Step

2
Research equity loan rates, payments and amortization schedules at your local credit union and bank. Larger, national banks offer attractive rates and programs as well, but credit unions usually offer additional advantages for those in a particular community, branch of service or occupation.
Step

3
Calculate your debt-to-income ratio (DIR). To do this, divide the total of your monthly payments (excluding utility bills) by the total of your monthly gross income. Make sure you are well below a 40 percent DIR. This shows the lender you have plenty of disposable income.
Step

4
Calculate your loan-to-value ratio (LTV). To do this, divide the total of all mortgage and equity loans on your house by the total value of your home. Competitive lenders will want to see an LTV below 80 percent.
Step

5
Choose a lender based on your creditworthiness, your DIR and LTV and your personal preferences. Bring your current equity loan agreement, your two most recent pay stubs, two years of your Form W-2s, two years of tax returns, a copy of your homeowner's insurance and a recent property tax bill to a loan officer and ask for a fixed rate home equity loan application.
Step

6
Review the loan offer after it is submitted to underwriting. Check the cost of new loan. This may involve origination fees, closing fees, title fees and appraisal fees. Make sure the loan offer's advantages outweigh its disadvantages.
Step

7
Consult the final terms of the equity loan with your loan officer once it is final approved. Make sure you are aware of all costs, payments and escrow.
Step

8
Close the loan with your loan officer. At closing, check all relevant documents with your attorney to make sure the numbers that were initially offered match the final paperwork.
References
Writer Bio
Based in Eugene, Ore., Duncan Jenkins has been writing finance-related articles since 2008. His specialties include personal finance advice, mortgage/equity loans and credit management. Jenkins obtained his bachelor's degree in English from Clark University.