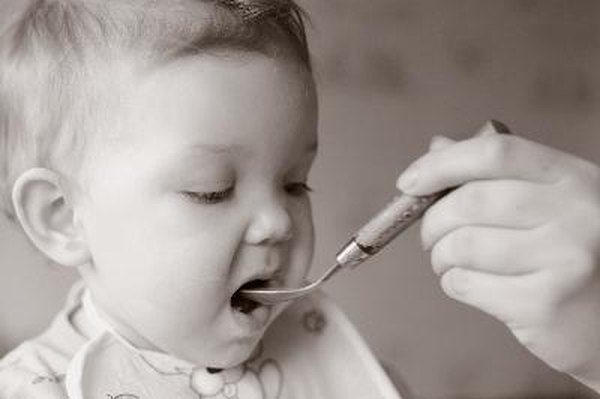 New parents deal with a number of new financial pressures after the birth of their child. Fortunately, the Internal Revenue Service is cognizant of those stresses and provides several tax deductions to help make life a little easier financially. If you are a new parent, take advantage of every tax break so you can best support yourself and your baby.
First Steps
When your baby is born, the first thing you must do financially is obtain a Social Security number for him. This is the only way you can claim him as a dependent. The hospital can provide this at the same time that you get the birth certificate. If you file your taxes without this number, the IRS might issue a $50 fine. In 2012, you could claim a tax exemption for a new child of up to $1,000 in the year of his birth. However, this exemption is progressive and is eliminated for joint filers earning over $110,000 or single head of households making over $75,000.
Basic Child Exemption
For tax year 2012, the IRS permits you to take a $3,700 exemption from your taxes for every dependent baby that you have until they turn 19 years old. However, this number changes annually. A married couple can take twice that amount for each child. The exemption can be found on line 6C of IRS Form 1040 or on Form 1040A that you complete when filing your taxes.
Childcare Tax Credit
The Child and Dependent Care Credit can be claimed for money spent on childcare while you or your spouse are at work or school and need a babysitter. This credit is provided for new babies and can be renewed each year until they are 12. You can claim up to $3,000 for an individual and $6,000 for a married couple for the tax credit. However, they must be reduced by the amount of money your employer provides for childcare, if any.
Other Tax Changes
As a new parent, you will have other tax benefits as well. For example, you can submit an updated W-4 form to your employer that immediately eliminates some tax withholding from you weekly or monthly paycheck. If you are single, you may also change your status to head of household, which has different tax brackets and provides some larger deduction allowances. Each of these will reduce your tax expense.
References
Writer Bio
Kathy Zheng is a personal financial planner. She holds a Bachelor of Arts in economics and is certified as a level 1 financial adviser.