Things to Consider When Moving in Retirement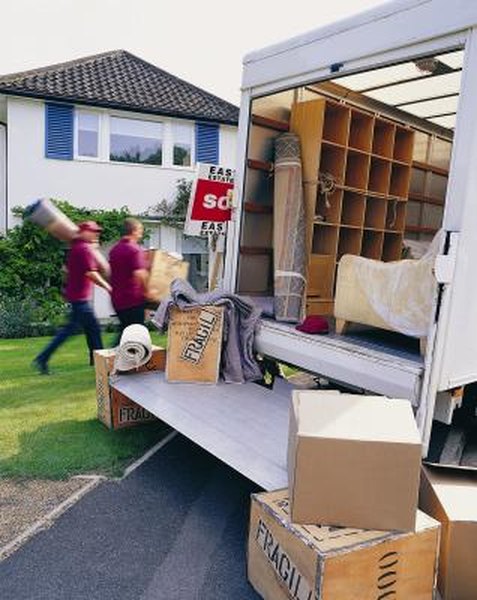 Without jobs or young families tying them to a single location, retirees enjoy the freedom to move wherever their dreams take them. In fact, one-third of seniors plan to move during retirement, and half of these expect to relocate to a different state, reports home-building company Del Webb. Before you sell the house and hire the movers, take the time to consider how your move could impact your finances, your standard of living and even your health.
Cost of Living
Cost of living represents the greatest concern for seniors who are considering a move during retirement, reveals a 2010 survey by Del Webb. Websites such as Sperling's Best Places can help you compare the cost of living in different cities, including factors like housing prices, healthcare and everyday goods and services. Comparing tax burdens in different locations can also help you decide where to move. Keep in mind that Alaska, Florida, Nevada, South Dakota, Tennessee, Texas, Washington and Wyoming don't have a state income tax, as of publication, which can leave more of your budget free for fun. Forbes reports that Alabama, Delaware, New Hampshire, Montana and Washington have no state sales tax. For the lowest median property taxes, head to Alaska, Alabama, Louisiana, Mississippi or West Virginia.
Health Care
Nearly two-thirds of seniors surveyed reported access to health care as a primary concern when deciding where to move during retirement. When scouting out new cities, check for reputable medical centers and access to any specialists you think you need. Contact your insurance company and make sure you can use your insurance in these new locations. The AARP recommends exploring Medicare.gov to find out your options for using Medicare in a new city. The new state's department of insurance can also be a useful resource.
Jobs
Two-thirds of seniors plan to work during retirement in some capacity, reports Del Webb. If you want a working retirement, don't move to a city with high unemployment or few jobs in your area of interest. The New York Times suggests looking for towns with strong, diverse economies, because these locations offer the best job opportunities for seniors. Steer clear of seasonal or resort towns, because jobs could dry up in the off-season. Finally, check for access to high-speed Internet if you plan to work from home. Some smaller towns and distant spots may offer only slow dial-up service that can interfere with productivity.
Climate
Roughly 60 percent of retirees consider climate an important factor when deciding where to retire, according to Del Webb. Most flock to North and South Carolina, Florida, Tennessee, Arizona and California thanks to the relatively mild climate in these states. When comparing places to move, check the National Weather Service website for an overview of weather conditions and climate in each area.
References
Resources
Writer Bio
Emily Beach works in the commercial construction industry in Maryland. She received her LEED accreditation from the U.S. Green Building Council in 2008 and is in the process of working towards an Architectural Hardware Consultant certification from the Door and Hardware Institute. She received a bachelor's degree in economics and management from Goucher College in Towson, Maryland.