How to Trade Hourly Binary Options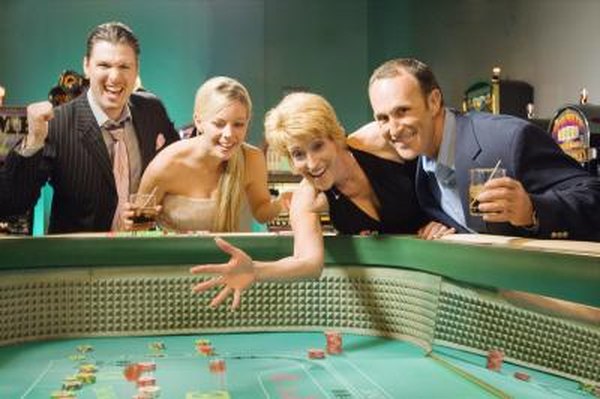 Day traders will tell you that entering and exiting trades on the same day can create an adrenaline rush. If you crave even faster action, you can trade hourly binary options on dozens of websites. Binary options are available for stocks, commodities, futures, indexes and currencies. You might make money, but beware of illegal brokers who rig the game.
Hourly Binary Options
Hourly binary options operate a little differently from exchange-traded ones. Binary options have an all-or-none payout based on the price of the underlying asset at expiration, which is normally at the top or bottom of the hour. When you buy a binary call, you get a payoff if the underlying asset's price exceeds the option's strike price at expiration. A binary put makes money if the asset price is below the strike price when the option expires.
Payoff Model
Payoff models vary among different online broker sites. For example, Nadex, a well-known provider of binary options for foreign exchange and indexes, pays $100 for a winning option and nothing for a loser. You pay a premium that reflects the strike price, the current price of the underlying asset and the amount of time until expiration. For example, you can purchase a Nadex hourly binary option on a stock index that expires at 2 p.m. In this example, you pay $44 for a call with a strike value of 2,224. The index stands at 2,218 when you buy the option at 1:05 p.m. If the index is above 2,224 when the option expires in 55 minutes, you receive $100, which is a profit of $56. Otherwise, you lose $100. Nadex charges $0.90 per option traded and another $0.90 to settle each winning option. The broker caps charges at $9.
Account Setup
You can normally open a binary option trading account in a few minutes. You must provide adequate identification, such as your address, date of birth, Social Security number and a bank account number. You'll fill out a questionnaire covering your employment details and your trading experience. You can wire money into the account to meet the minimum funding requirements, which vary by broker but typically run between $100 and $250. The service agreement you sign with the broker will explain the terms and conditions, including the maximum percentage payout, which might vary between 70 percent and 90 percent. However, the U.S. Commodity Futures Trading Commission warns that some online brokers rig the payout structure to guarantee losses over the long term.
Considerations
The CFTC and the U.S. Securities and Exchange Commission police registered exchanges and designated contract markets that trade binary options. However, many unregistered Internet-based trading platforms operate outside the rules. Check the CFTC and SEC websites to see whether an Internet trading platform is legitimate. You can also check brokers on the websites of the SEC, the Financial Institution Regulatory Authority and the National Futures Association. If you buy options from an unregistered broker, you lose the benefits of regulatory safeguards, and your ability to seek remedies for fraud may be limited.
References
Resources
Writer Bio
Eric Bank is a senior business, finance and real estate writer, freelancing since 2002. He has written thousands of articles about business, finance, insurance, real estate, investing, annuities, taxes, credit repair, accounting and student loans. Eric writes articles, blogs and SEO-friendly website content for dozens of clients worldwide, including get.com, badcredit.org and valuepenguin.com. Eric holds two Master's Degrees -- in Business Administration and in Finance. His website is ericbank.com.