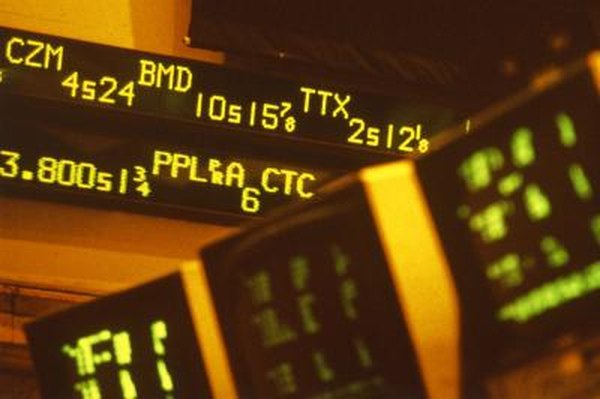 If you have more than one brokerage account, you can transfer assets between brokers. While you may consolidate all assets in one account at a single broker, you may also elect to keep some stocks, bonds or other financial assets at the first broker, to keep both accounts open. The transfer process is relatively quick and occurs at no charge to you.
Step

1
Contact the brokerage firm that you wish to transfer stocks to and obtain a Transfer Initiation Form. Naturally, you need to have an active account at another broker to transfer assets into. This article assumes that you have such an account; if you don't, you must first open the account before you can follow the steps outlined here. If the account you wish to transfer stocks to has just been applied for, you must wait for the account application to get approved, so you can be supplied with an account number.
Step

2
Fill out the Transfer Initiation Form and submit it to the broker that you wish to transfer stocks to. This firm, also referred to as the receiving firm, will then get in touch with the broker where your stocks are located using a system known as Automated Customer Account Transfer Service, or ACATS. The system is operated by the National Securities Clearing Corporation. This communication is the responsibility of the two brokers and does not require any effort or payment on your part.
Step

3
Check your account balance at the receiving firm to confirm that the transfer has occurred successfully. Practically all brokers allow you to check your balance over the Internet. When you see the stocks you had asked to be transferred in your account balance screen at the receiving firm, the process has been completed and you can then sell these stocks if you so desire. According to the the Financial Industry Regulatory Authority, most accounts transfers take about 10 business days. It is best to avoid trading securities during this period in order not to complicate the process. Some brokers may even freeze your account during the transfer process. Therefore, if possible, complete urgent trades before you initiate an account transfer.
Photo Credits
Jupiterimages/Photos.com/Getty Images