Types of Homeowners' Insurance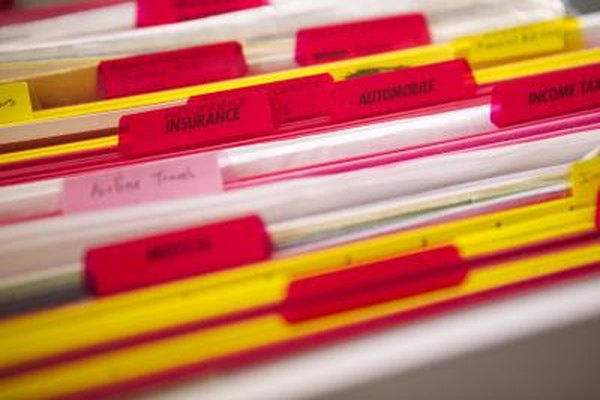 Choosing the wrong home insurance policy can leave you vulnerable to major losses in the event of a fire, burglary or other home-related emergency. Prior to the 1950s, homeowners were forced to cobble together numerous "a-la-carte" policies to ensure adequate coverage. Today, insurance agencies offer a variety of comprehensive insurance packages to suit the needs of different types of homeowners and dwellings.
Basic Insurance
Known in the insurance industry as HO-1, basic insurance policies offer bare-bones coverage for 11 basic types of home damage. They include fires, lightning, smoke, wind or hail storms, vandalism, theft, explosions, riots, broken glass, damage caused by vehicles and volcanic eruptions. This basic coverage may not be available in all states.
Broad Coverage
HO-2, or broad coverage, policies cover all types of events found with HO-1 policies, plus several other types of home damage. In addition to fire damage and other events found in the HO-1 policy, broad coverage insurance covers damage from snow, sleet, ice, electrical issues and falling objects. Many broad policies also cover damaged caused by faulty heating and cooling systems.
Special Coverage
HO-3 policies, or special coverage policies, represent the most common type of homeowners' insurance policy in the United States. While exact coverage terms vary by policy, HO-3 policies generally cover all types of damage covered by HO-1 and HO-2 policies as well as most other major events. Generally, these policies exclude some specific types of claims, such as damage caused by earthquakes, nuclear disasters, war and floods. A separate flood or earthquake insurance policy combined with a special coverage policy can offer comprehensive coverage in disaster-prone areas.
Premier Coverage
Premier home insurance policies, or HO-5, offer the most comprehensive coverage in the industry. They generally cover every type of home emergency other than war, floods or earthquakes. They offer greater coverage than HO-3 policies, but may not be available in all areas. Purchasing an HO-3 policy plus supplemental insurance for valuables or certain natural disasters can give you coverage similar to that offered by an HO-5 policy.
Modified Coverage
Many home insurance policies are priced based on the replacement value of the home and its contents. HO-8 modified coverage plans are designed for homeowners looking to insure older homes, where the market value of the home is much lower than the replacement cost. These policies offer coverage based on the actual cash value of the home and its contents, not on the cost of replacing them with a new structure or contents, making them relatively cheap compared to other types of coverage.
Condominium Coverage
Condominium associations typically insure the building, leaving condo owners to insure their own units against loss or liability. An HO-6 policy is designed specifically to meet the needs of condo owners, covering them against theft, damage or liability within their personal space.
References
Writer Bio
Emily Beach works in the commercial construction industry in Maryland. She received her LEED accreditation from the U.S. Green Building Council in 2008 and is in the process of working towards an Architectural Hardware Consultant certification from the Door and Hardware Institute. She received a bachelor's degree in economics and management from Goucher College in Towson, Maryland.