Understanding & Managing Home Insurance Rates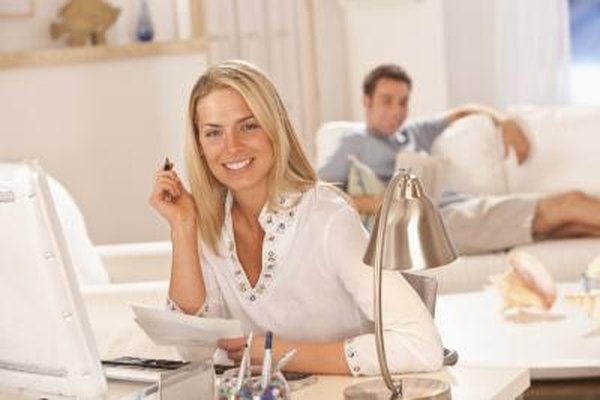 Homeowners insurance generally includes coverage for your building, contents or valuables and personal liability. For each element of protection, you pay an amount toward your premiums, or costs for coverage. Understanding the different components, their implications on rates and other factors that impact your costs for coverage can help you get the best value on this critical insurance protection.
Basics
The replacement cost for your home is usually the most expensive part of your premiums. This fact makes it tempting to ask your agent for a lower amount. However, it is important to pay for a replacement value that would cover the full costs of labor and materials at current market rates. Contents protection is normally based on an estimated value of the valuables in your home. Unless you have expensive jewelry or collectibles, estimates are often based on home size and number of rooms. Again, you could save with a lower estimate, but this isn't wise. Most states also require minimum levels of liability to cover injury or property damaging effecting a third-party.
Combine Policies
One of the simplest and most effective ways to managing home insurance rates is to build a portfolio relationship with a single insurance provider. Just combining home and auto insurances can save you 5 percent to 15 percent, according to a May 2012 "CNN Money" article. You could see additional bundle savings by adding a life insurance policy through the same provider.
Ask About Discounts
As with other insurance, your premiums are calculated based on the risks of payout to the insurance company. Many companies offer discounts on rates for safety features. Properly placed smoke detectors, an electric alarm system and a crime-free location can all lead to lower costs. Additionally, avoiding the temptation to have a pool and other costly home elements can keep costs down. Some companies also offer lower rates if you have a walk-out basement because of lowered risks of injury in fires.
Pay Higher Deductibles
On a typical home policy, you have a deductible amount ranging from $250 to $2,000. This is the amount you pay to repair damages when you submit a claim. Your benefits pay the remainder. While a higher deductible increases your out-of-pocket costs on a claim, it can reduce your monthly premiums. In some cases, just a few years of claim-free living covers the difference in premiums between a $250 deductible and a $1,000 deductible.
References
Writer Bio
Neil Kokemuller has been an active business, finance and education writer and content media website developer since 2007. He has been a college marketing professor since 2004. Kokemuller has additional professional experience in marketing, retail and small business. He holds a Master of Business Administration from Iowa State University.