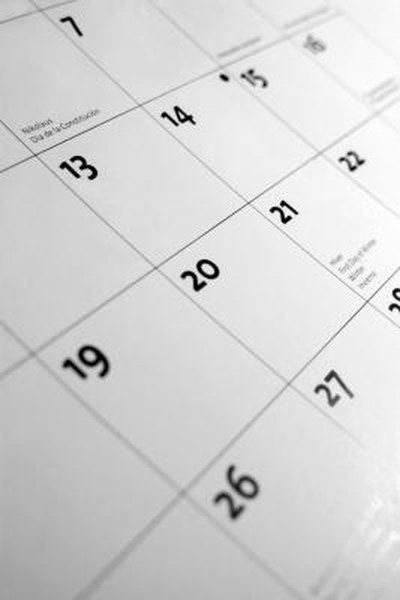 Transferring an IRA can take many forms. You can rollover IRA funds from one account to another. You can transfer IRA assets from one trustee to another. You can even roll money from one account back to the same account in what amounts to a short-term loan.
60-Day Deadline
Whenever you remove money from an IRA, whether traditional or Roth, you have just 60 days to put it in a new account -- or return it to the original account. After 60 days, the Internal Revenue Service considers the transaction a distribution. Taxes and/or penalties may be triggered. If you exceed the 60-day limit, the money you replace or transfer will be counted as a new contribution.
Automatic Waiver
If either the "transfer-to" or "transfer-from" institution fails to complete within 60 days a transfer you requested, the IRS will waive any tax consequences that ordinarily would ensue.
Private Letter Ruling
If you miss the transfer deadline because of an extreme circumstance, such as a death, disability or hospitalization, for example, you can seek a private letter ruling from the IRS. The fee to apply may be $500 to $3,000. Frivolous claims are discouraged. If the IRS finds that the situation surrounding the failure was beyond your control, you will be able to complete the transfer without tax or penalty liability.
Private Letter Ruling Procedure
Should you choose to pursue a private letter ruling, you'll need to submit to the IRS documentation of your disability or hospitalization, for example, including statements from a doctor. You must also document that you have not spent the money. A "perjury statement," a signed declaration that the information you are relating is true, is also required.
Taxes and Penalties
If you are transferring from a traditional IRA and miss the deadline due to oversight rather than catastrophe or bank error, you will owe income tax on the distributed amount. If you are not yet 59 1/2, you will also owe a 10 percent penalty. If the transfer is from a Roth IRA that is not yet 5 years old, you'll owe tax and penalty on any earnings in the distribution. If the account is at least 5 years old, you'll just owe the penalty.
Photo Credits
Thinkstock Images/Comstock/Getty Images