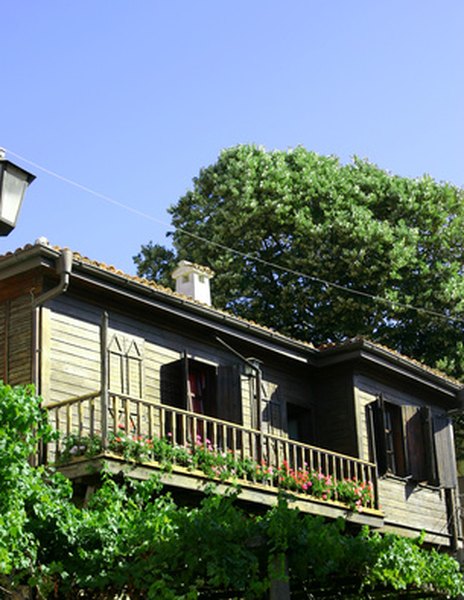 House hazard insurance, better known as homeowner's insurance, provides essential protection for homeowners against a variety of perils that can damage or destroy their house and property. Homeowner's insurance coverage is required by mortgage lenders as a condition for financing a house purchase. Even if you don't have a mortgage, it's a good idea to have insurance coverage to protect against loss of your house, most likely your biggest asset.
What Is Covered
Homeowner's insurance covers physical perils to your house, such as unintentional loss or damage from causes such as wind, hail, lightning, fire, smoke, falling objects, vandalism and theft. Homeowner's insurance also covers loss or damage to personal belongings such as furniture, and loss or damage to other structures on your property such as detached garages or storage sheds. The insurance pays to repair or replace your home, other structures and personal property up to the policy's coverage limits.
Coverage Exclusions
Homeowner's insurance doesn't cover loss or damage to your house from certain types of natural disasters such as earthquakes or floods, although separate extra-cost coverage may be available for these parils. It also doesn't cover loss or damage because of certain intentional acts of destruction such as war, terrorism or arson. And it doesn't cover damage to trees or landscaping.
Liability Protection
Homeowner's insurance provides personal liability protection in the event visitors sue you for personal injury or for property damage that occurred while they were on your property. It also provides protection in the event your pet causes injury or property damage to another person. And it provides loss-of-use coverage to pay your living expenses in the event your house is uninhabitable because of a covered peril.
Renter's Policies
If you rent, your landlord's insurance protects only his structure. The landlord's policy won't cover tenants' personal property such as furnishings, nor offer personal liability protection. Tenants can purchase renter's insurance that protects their personal belongings against loss or damage and provides personal liability protection.