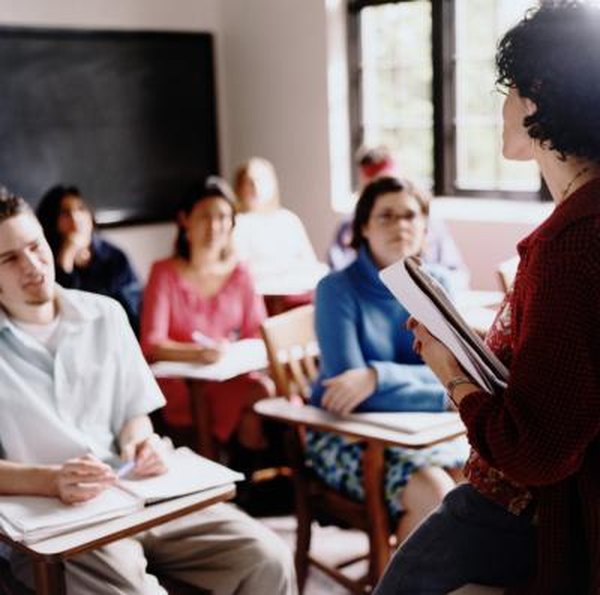 The price of college eduction increased by 234 percent, relative to inflation, between 1981 and 2011, according to the National Center of Education Statistics. Because of this, parents increasingly take a long-term approach to paying for education. Virginia's 529 College Savings Plan provides prospective students and their parents a means to lay the foundation to pay for future tuition. With several options from which to choose, the plan offers flexibility to parents who want to sock away funds for college and receive a state tax break.
Prepaid Tuition Plan
Families can prepay a child or grandchild's college tuition through the Virginia529 prePAID program. By making an investment between Dec. 1 and March 31 each year, the beneficiary can lock in today's tuition rates to pay for future enrollment in college. The plan offers flexibility to extend to all public two- and four-year colleges in Virginia, so the beneficiary can still enjoy a wide range of college choices when he's of age. Credits transfer to private colleges in the Commonwealth of Virginia as well as to out-of-state schools, but the amount is capped at comparable amounts for in-state tuition or the annual rate of return on the investment.
529 Investment Plans
Virginia offers three traditional 529 investment plans which allow investors the ability to invest up to $350,000 for each beneficiary. Contributions to the plans -- the Virginia529 inVEST, a partnership with CollegeAmerica, and the CollegeWealth plan, which teams with financial institutions -- grow tax-free and don't need to be used until 10 years after the beneficiary graduates from high school. The three plans provide investors with the opportunity to choose a standard state-administered 529 plan, a FDIC-insured investment with a financial institution, or an advisor-aided customized portfolio.
Tax Benefits
While investing in a 529 plan doesn't result in deductions on federal taxes, Virginia residents may claim up to $4,000 in contributions as a deduction on their Commonwealth taxes. Contributions larger than $4,000 can be carried forward into future tax years: For example, if you make a $20,000 contribution to your child's 529 in 2013, you can claim a $4,000 deduction every year until 2018. Distributions from the plan aren't taxed as long as they're made for qualifying educational expenses.
Distributions
When it's time for the beneficiary to start paying for college, the account owner merely notifies the plan to transfer funds to her college. The funds pass directly to the school and apply toward expenses such as tuition and fees. If the account owner chooses not to use the cash in a 529 for college expenses, she may make a distribution at any time and cash out her plan; she does face paying a 10-percent penalty on the distribution on his federal taxes. Virginia treats non-education-related distributions as income on Commonwealth taxes.
Photo Credits
Ryan McVay/Digital Vision/Getty Images