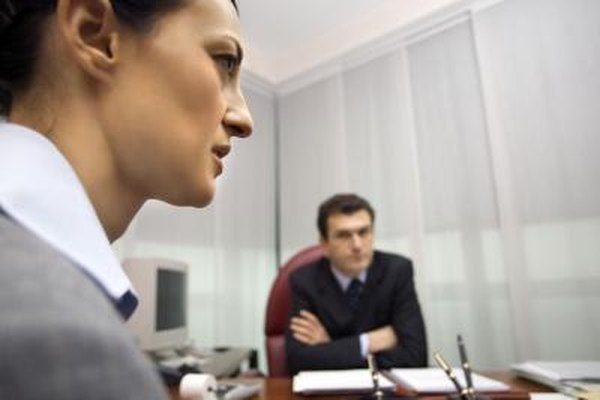 If you are appealing a Social Security disability claim, or are involved in Social Security litigation, you can hire an attorney to represent you. An experienced attorney can get appeals filed on time, speak on your behalf to the agency and appear at a Social Security hearing, if necessary, to win your case. Fees that you pay for these services are deductible, with certain conditions set down by the IRS.
Attorney Fees and Taxes
The IRS allows you to deduct attorney fees as long as the fees are related to a tax issue or to producing taxable income. If you hire an attorney to figure your taxes or appeal to the IRS over back taxes owed, then the charge for the time spent on these matters is deductible. A fee charged for a Social Security matter is only deductible to the extent that it relates to producing taxable income.
Prorating the Fee
If you are approved for Social Security disability, your attorney fees would be deductible according to the percentage of benefits that are subject to income tax. The IRS sets this percentage depending on the amount of other income that you earn and your filing status. If, for example, 80 percent of your benefits are taxable, then 80 percent of the fees charged for securing the benefits would be deductible. Note that the federal statutory maximum for attorney's fees in a disability case is $6,000 as of 2013.
Other Matters
Attorney fees would also be deductible if the IRS is directly involved in your Social Security matter. For example, if the IRS is attempting to garnish taxes from your Social Security benefits, or levying tax on Social Security over payments, then any fee charged by an attorney for helping you in the matter would be fully deductible.
Two-percent Threshold
The IRS classifies attorney fees as a miscellaneous itemized deduction. You may not claim the standard deduction as well as attorney fees; you must itemize on Schedule A of Form 1040. In addition, you can only deduct the portion of the fees that exceed 2 percent of your adjusted gross income. You may only deduct the fees in the year they were charged to you. In the case of a disability claim, the fees are deducted from your back benefits before Social Security pays those benefits to you; therefore, the fees are paid in the year Social Security makes the attorney fees deduction.
Photo Credits
Thinkstock Images/Comstock/Getty Images