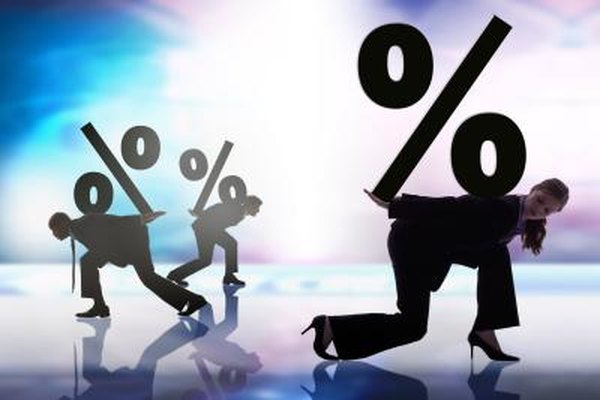 Investing your money or borrowing money from a financial institution typically involves some type of interest. Interest is a bank's primary source of income, and a method for investors to earn extra cash for the future. Accrued interest is not a special class of interest but a term used for accounting purposes.
Interest on Borrowed Money
When you borrow money, the lender charges interest on the loan until you repay the money. Interest is the cost of borrowing money from a financial institution. Banks typically charge interest based on a percentage of your loan, which is determined by your credit history. If you borrow $1,000 at 6.25 percent interest and pay the loan off in a year, you will pay $62.50 in interest. If the loan takes you longer to pay off, you will pay more interest.
Interest on Lent Money
You have many ways to earn interest. When you deposit money in an interest-bearing account, the financial institution pays you interest to use your money. An interest-bearing account can include a money market account, savings account, high-yield checking account or certificate of deposit. Another way to earn interest is to buy a bond, which is a type of IOU. When you purchase a bond, you lend money to a government or company to fund projects. The borrower promises to repay you the money with regular interest payments.
Accrued Interest
Accrued interest is the interest charged but not paid. For example, if you buy a savings bond from the U.S. Treasury and the bond pays interest every six months, the interest earned between the first month and sixth month is accrued interest until the Treasury pays at the end of the sixth month. If you cash in the bond before the six-month interval, the department will pay the value of the bond and the accrued interest earned.
Considerations
Accrued interest is a liability to the borrower and an asset to the lender. Because it has not been paid, the borrower must record the accrued interest in the accrued interest payable account, which is a liability. The lender must recognize the accrued interest as revenue and record the transaction in the accrued interest receivable account, which is an asset.
Photo Credits
Comstock Images/Comstock/Getty Images