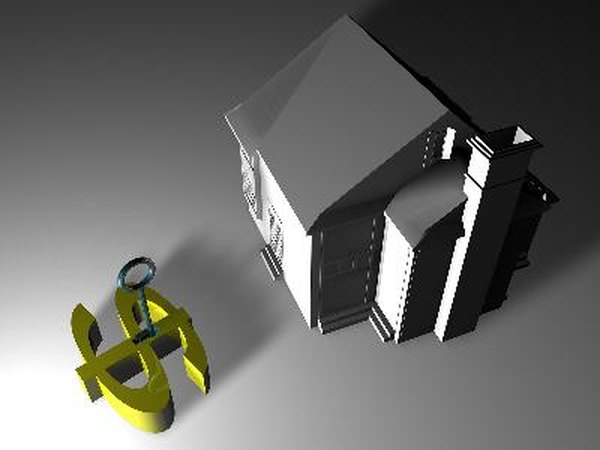 The Federal Housing Administration, or FHA, has programs in place to help Americans purchase homes with guidelines that are a bit more lenient than conventional loans. Both conventional and FHA home-loan programs have pros and cons, so evaluate your financial position before you decide how you will fund your purchase.
Identification
An FHA home mortgage is one that is insured by the Federal Housing Administration. The FHA does not lend the money; rather, it insures the loan. If the home buyer defaults on the loan, the FHA guarantees that it will cover the losses for the lender. Although FHA loans are often used by first-time home buyers with sub-prime credit, anyone is eligible. Conventional loans are issued by banks and are not backed by the FHA. Conventional loan standards tend to be similar to Fannie Mae and Freddie Mac program guidelines.
Down Payment
One of the most obvious differences between an FHA loan and a conventional loan is the amount required for a down payment. FHA loans have a low minimum down payment of 3.5 percent. The amount required for a conventional loan ranges from 5 to 20 percent. For this reason, home buyers with little cash for down payment and closing costs may have an easier time obtaining an FHA loan. For those with substantial amounts of cash to bring to close, a conventional loan has the benefit of instant home equity.
Mortgage Insurance
FHA loans require a mortgage insurance premium that is higher than private mortgage insurance fees for most conventional loans. Mortgage insurance is not the same thing as homeowner's insurance, which protects homeowners from losses and damage due to weather, theft and vandalism -- rather than protecting the homeowner from loss, mortgage insurance protects the lender from default. Conventional loans may require mortgage insurance if the down payment is less than 20 percent, but the FHA mortgage insurance premium tends to be higher, with 1.75 percent of the loan amount required at closing as of July 2012, and the annual payment determined by the down payment percentage. For example, loans taken out after April 9, 2012, with down payments of less than 5 percent are charged 1.25 percent per year, according to the FHA's website, while loans with down payments of 10 percent or more are charged only 0.35 percent.
Eligibility
Eligibility guidelines for FHA and conventional loans differ significantly. For example, the debt-to-income ratio requirements for FHA loans tend to be more lenient than non-FHA mortgages. Typically, the FHA will allow a debt-to-income ratio of 41 percent, whereas a conventional loan will only allow 36 percent. Credit score requirements for conventional loans also tend to be more stringent than FHA loans. If your credit score is lower than 740, you might be more likely to obtain FHA financing than a conventional mortgage.