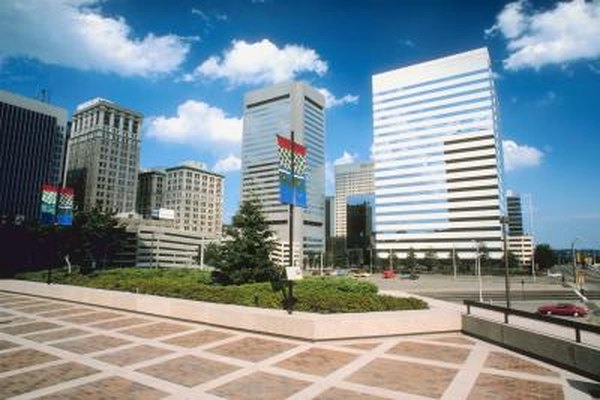 It's a verb. It's an adjective. But to relatives or friends of people leaving unclaimed funds that languish in dormant accounts, the word escheat is nothing short of a windfall -- no matter how little money the account contains. According to the National Association of Unclaimed Property Administrators (NAUPA), escheat is a legal word that literally translates as "handing over," though even financial experts use the word as a substitute for "unclaimed."
History
The U.S. government began enacting unclaimed property laws in the 1940s. NAUPA considers escheat funds an "original consumer protection program" because once an account is set up, the funds are held securely until the original owner withdraws it or funds are given to legal heirs. The enactment and enforcement of new unclaimed property laws accelerated late in the 20th century. Administered by states -- plus Washington D.C., Puerto Rico and the U.S. Virgin Islands -- unclaimed property programs have a single goal: reuniting owners or heirs with their assets.
Impressive Amounts
The idea of reconciling ownership of escheat funds may not appear to amount to big chunks of revenue, but in fact, NAUPA claims that $1.754 billion was reclaimed by account owners or their heirs from escheat accounts in 2006 alone. Those funds were drawn from 1.929 million dormant accounts representing years, if not decades, of account inactivity. At present, an estimated $32.877 billion resides in 117 million accounts that remain unclaimed before time limits are reached and funds are sent to state treasurers for safekeeping until claimed.
Fund Origination
You might think escheat funds consist only of inactive savings and checking account balances. But all types of financial accounts can be classified as escheat. Included are stocks, whole life insurance balances, checks -- payroll, personal and traveler's -- annuities, CDs, utility company deposits, royalty payments, trusts and money market balances. While states define "inactive" in different ways, monies are not usually sent from financial institutions to state treasuries until efforts to find owners and heirs span a year or two past an account's last activity.
Missing Money
The U.S. government launched a website to handle unclaimed money called MissingMoney.com. The site exists to help heirs and owners find escheat funds and to maintain property records on unclaimed assets so the two can be reconciled. To make a claim, you can visit the site and use links to access your state's treasury. Scroll down lists of names to find yours or a relatives. Some state sites require you to pay a fee to reclaim escheat funds while others don't. You must verify your identity before claiming funds, but once the money is in your hands, state treasurers urge recipients to negotiate checks immediately so the account can finally be closed.
Bottom Line
Banks, brokerages, insurance firms and financial entities want dormant accounts off their books because they complicate matters. Some hire private consultants and individuals to sleuth out account holders or heirs before reaching distribution time limits and escheating funds to state treasuries. According to USA.gov, escheat funds can, in theory, remain in state custody forever unless laws are passed to re-allocate these assets. That stated, if anyone offers to help you get your hands on escheat funds, check them out with your municipal government. Scam artists are not above mining public records to find easy prey.
Some States Get Creative
The Commonwealth of Virginia takes its unclaimed property to new heights via a statute that says: If rightful owners of assets can't be found despite everyone's best effort, escheat funds wind up in Virginia's Literary Fund, which has helped finance public school construction since 1810. Virginia even includes mention of its unclaimed asset policy in its statement of purpose, which promises to protect the rights of absentee owners, provide holders relief from liability and help sustain the Literary Fund "for the benefit of all Virginia citizens."
Jupiterimages/Photos.com/Getty Images