How to File as Married Head of Household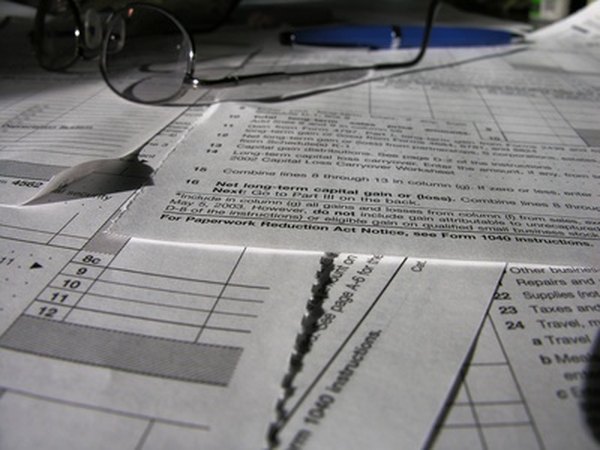 The Internal Revenue Service considers you either married or single when it comes to filing taxes. Generally, you can use the head of household filing status if you are unmarried but support a qualifying child. In some cases, you can also file as head of household if you are married. The IRS considers you married if you are not legally separated by a maintenance agreement or final divorce decree; however, you may be able to file as head of household if you are living separately from your spouse on the last day of the year.
Step

1
File a separate tax return. During the last six months of the tax year, your spouse must not have lived in the home for which you paid at least half the cost of upkeep throughout the entire year. The reason for your spouse's absence in the home cannot be due to serving in the military, attendance at school or illness.
Step

2
Add up the costs of maintaining your home. Include how much you contribute to the costs for food, utilities, rent or mortgage interest, property taxes, homeowner insurance and other household expenses. You must pay at least half of the total cost of maintaining the home to qualify as head of household.
Step

3
Show that your home is the primary residence of your child, stepchild or foster child. A qualifying person for the purpose of filing as head of household includes your son, daughter or grandchild who lived with you for more than six months out of the year. The qualifying child must be younger than age 18. A child who is older than age 18 but younger than age 24 at the end of the year must be a full-time student. An older child may qualify if disabled.
Step

4
Claim an exemption for a qualifying child on your tax return. In some cases, an exception may apply. Even if the non-custodial parent was awarded the exemption under a divorce or separation agreement, you as the custodial parent could still qualify for head of household to get a higher standard deduction and lower tax rate.
Step

5
Determine if you contributed more than 50 percent to a qualifying child's support. Include the costs you pay toward maintaining your home. You may not include the costs of clothing, education or medical bills when calculating how much you contribute to your child's support. Your child may be away attending school for some part of the year and still qualify you for head of household.
References
Tips
Do not figure in any of applicable costs that remain unpaid at the end of the year when calculating the percentage of support you pay for a qualifying child. Additionally, do not include any expenses you paid using public assistance payments you received. The IRS does not consider that you paid these costs.
Writer Bio
Amber Keefer has more than 25 years of experience working in the fields of human services and health care administration. Writing professionally since 1997, she has written articles covering business and finance, health, fitness, parenting and senior living issues for both print and online publications. Keefer holds a B.A. from Bloomsburg University of Pennsylvania and an M.B.A. in health care management from Baker College.