Income Tax on Life Insurance Benefits and Annuities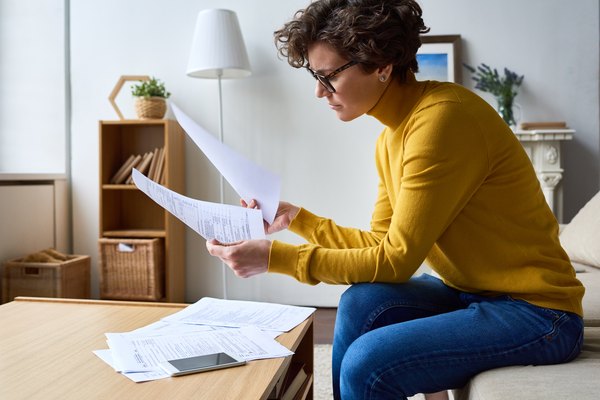 Life insurance and annuities both make for sound vehicles on the often winding and confusing road to financial planning and wealth or legacy building. An annuity or life insurance policy affords the policyholder – and even beneficiaries – some form of tax advantage such as tax-deferred growth of your money or untaxed benefits for beneficiaries. However, the tax advantages available do differ depending upon whether you have a life insurance policy or annuity, the type of policy or annuity and how it is structured.
Purpose of Annuities
Annuities are contracts with an insurance company that are entered into by the insurance company and the annuitant, or person seeking the annuity. The annuitant agrees to pay the insurance company a premium for a set period of time (either one lump sum or installments), and the insurance company in turn agrees to pay the annuitant guaranteed income for the rest of his life. Sounds great, doesn't it? The reality, however, is that there is a lot more to it than that, and annuities are some of the most misunderstood financial planning tools on the market today.
The purpose of an annuity is to provide the annuitant with a guaranteed income that will last throughout her retirement years. This is possible because you pay the insurance company premiums for the guarantee, while the insurance company bears the risk of being able to provide the guaranteed income. Once you're done paying the premiums, also known as the accumulation phase, you have upheld your end of the contract, and the time comes for the insurance company to begin paying you.
Although annuities are extremely flexible, there are different types, and how they're structured determines how they're paid out when the time comes. Because of their complex nature, it's best to consult with a qualified financial planner to choose one that suits your needs. You can opt to receive payments for a certain number of years for either you or your beneficiaries, you can receive lifetime payments, or you can also choose to have period certain payments coupled with lifetime income payments. While the latter structure will pay you guaranteed income for life, if you die within the period certain timeframe, your beneficiaries will receive what's left for a set number of years after your death.
Life Insurance Explained
Think of life insurance as a safety net you put in place to catch your family or loved ones in the event of your death; and if you are the main provider for your family, then it's something you should consider. Life insurance takes care of those who depend on you by paying out guaranteed benefits – as long as your policy is active or in force. You pay premiums to the life insurance company, and your beneficiaries are able to collect on the policy upon your passing. As with annuities, there is also some confusion surrounding life insurance policies, and there are several types to choose from.
The two main types of life insurance policies are term and whole, also called permanent. Term life insurance policies are just that – actionable for a specific term – and should you die within the timeframe specified in your policy, your beneficiaries will receive death benefits. However, if you die after this period has passed – typically between 10 to 30 years – then no benefits will be paid. On the other hand, whole or permanent life insurance will cover you throughout your life and pay your beneficiaries as long as your policy was in force at the time of your death.
Unlike annuities, for the policy to remain in force, policyholders must continue to pay premiums to the insurance companies until their death. But life insurance policyholders also have some flexibility as to how these death benefits are paid out. Although lump sum benefits payments remain the most popular method of receiving life insurance payouts, you can also elect for your beneficiaries to receive installment or annuity payments that will guarantee income throughout their lives.
Annuity Payouts and Taxes
Although annuities do have some tax advantages, this doesn't mean that you or your beneficiaries can entirely escape paying taxes altogether. You can, however, avoid having to pay state, local or federal income taxes on your annuity earnings – that is, until you begin to receive your annuity payments. At that point, your earnings, or interest accrued on your annuity account, is subject to ordinary income taxes. Annuities do not benefit from the capital gains tax rates and are due for the year the withdrawal was made, which affords you the ability to decide when you will take the tax hit.
How you are taxed on your annuity payouts depends on the type of annuity you have and how you choose to structure it. For example, if your annuity is funded with untaxed money, such as from a 401(k) or a tax-deferred account such as a traditional individual retirement account, then your annuity payouts will be automatically taxed at distribution since no taxes were collected when the annuity was funded. This is known as a qualified annuity. By comparison, nonqualified annuities are funded with money that has already been taxed, as in the case of a Roth IRA or Roth 401(k), and only the earnings (any interest) made on the annuity are taxable, given certain criteria are met.
Lifetime annuities are taxed using the exclusion ratio. The exclusion ratio means each payment will be taxed on a partial payment of interest at your ordinary income rate, and part of the payout will be a payment of your principal. The partial payment of your principal is received tax-free until the point where all of your principal is returned. Lump sum payouts, by comparison, are taxed on all the interest or earnings at once, and can push you or your beneficiaries into a higher income tax bracket.
Taxes on Life Insurance
One of the advantages of a life insurance policy is that your beneficiaries generally won't have to pay income taxes on death benefit payouts – if you opt for a lump sum payout and the policy is not combined with certain annuity contracts. However, it's worth noting, if you own the policy at the time of your death, your policy will be included in your estate. This could make your life insurance policy payout subject to estate taxes on the federal and state levels.
You can avoid this, however, if the owner of the policy is someone other than yourself. The determination of someone else as the policy owner must be made more than three years before the date of death, otherwise, the IRS will take the deceased to be the policyholder and possibly subject the payout to federal taxes.
References
Writer Bio
Tara Thomas is a Los Angeles-based writer and avid world traveler. Her articles appear in various online publications, including Sapling, PocketSense, Zacks, Livestrong, Modern Mom and SF Gate. Thomas has a Bachelor of Science in marine biology from California State University, Long Beach and spent 10 years as a mortgage consultant.