Is Mortgage Insurance Better Than Life Insurance to Pay Off a Mortgage Upon Death?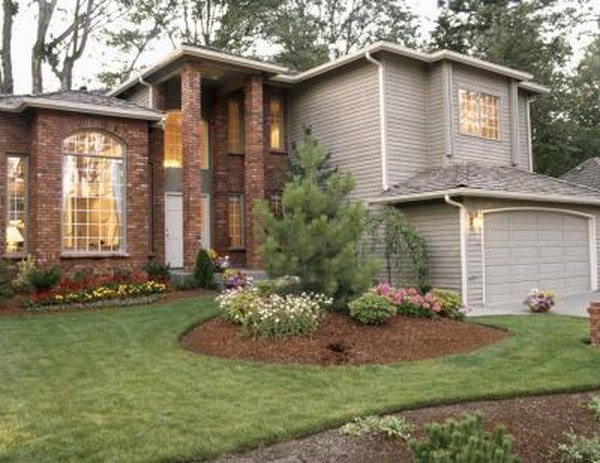 The loss of income due to a premature death can have devastating effects on your family's financial situation. Your surviving spouse or heirs may not be able to maintain the ongoing mortgage payments, and the only solution may be to sell the home before the bank forecloses. Examine a number of life insurance solutions to pay off the mortgage at your death before you decide which one better fulfills your needs.
Bank Mortgage Life Insurance
When you sign a mortgage, the bank will typically offer you mortgage life insurance. Although this may be the most affordable mortgage life insurance solution, it comes with many limitations. First, the bank is the owner and beneficiary of the insurance, so you can't use the coverage for other needs. Second, the coverage is decreasing to mirror the decreasing mortgage principal, but the premiums remain level. Third, the coverage is not portable, meaning that if you change lenders, you'll have to qualify for new insurance coverage generally at premiums based on your attained age. Due to the lack of flexibility and control, consider other alternatives if you can afford it.
Private Mortgage Life Insurance
You can usually purchase a mortgage life insurance product from a life insurance company where you are the owner and can name your own beneficiary. On your death, your named beneficiary receives the funds tax free and can use the funds for whatever need they see fit, including paying off the mortgage. This type of policy provide more control and does not require a new issue if you change lenders. However, the coverage is typically decreasing with level premiums and therefore doesn't generally provide financial security for all of your ongoing needs in the event of your death.
Term Life Insurance
A term life insurance policy is designed to meet your projected financial security needs over a specific limited period, such as your outstanding mortgage balance. You generally have other limited needs, however, such as funding your children's education, maintaining your spouse and children's standard of living after your loss of income and setting up a retirement plan for your surviving spouse. A term life insurance policy can be set up to cover all of your time-limited financial security needs, with guaranteed premiums for a specific period of time. You own the insurance and designate your own beneficiary, and the coverage remains level. Your term life policy also typically comes with a conversion privilege, allowing you to change your term coverage to permanent insurance to provide lifetime financial security, should your needs change.
Conclusion
Private term life insurance generally offers you more flexibility and control. The coverage remains level and can be designed to meet all of your temporary insurance needs, not just your mortgage. The policy is independent of your choice of lenders. You can name your own beneficiary and can convert some of all of the insurance to a permanent policy to fit your changing financial security needs. For these reasons, purchasing a private term life insurance policy is generally a better option than mortgage life insurance.
References
Writer Bio
Philippe Lanctot started writing for business trade publications in 1990. He has contributed copy for the "Canadian Insurance Journal" and has been the co-author of text for life insurance company marketing guides. He holds a Bachelor of Science in mathematics from the University of Montreal with a minor in English.