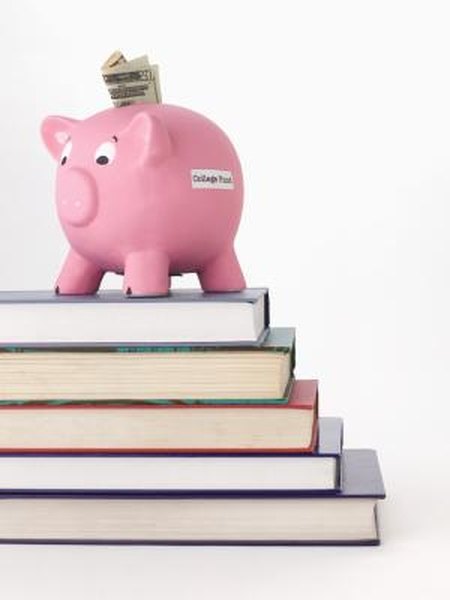 You do not have to live in New York to participate the state's 529 plan, which helps you save for your children's or grandchildren's college expenses. The New York State 529 direct-savings plan is open to all U.S. citizens and resident aliens, and it is professionally managed with a low management fee. There are some basic rules regarding tax deductions, contribution amounts and acceptable use of funds.
Contributions
You can start a New York State 529 college savings account with as little as $25, and you can keep contributing to the account in monthly increments of $25 or more, or of $15 or more through automatic electronic transfers or payroll deductions. The maximum account balance as of 2013 is $375,000. This includes all contributions made to a single account. For instance, if you and your parents contribute to one of your children's accounts, the maximum limit includes both your contributions and those of your parents.
Use of Funds
You can use the funds that accumulate in a New York 529 account to pay for tuition, room and board, fees, books and equipment that are required for study at any eligible institution of higher learning in the United States or abroad. The list of eligible institutions includes trade and technical schools as well as colleges and universities. Any institution that has a federal school code from the U.S. Department of Education usually qualifies for use of 529 account funds.
Income Tax Deductions
Your contributions to your 529 account grow with time, as the plan managers select and manage profitable investments. The profits are tax-deferred under section 529 of the Internal Revenue Code, which means that so long as you use the money you withdraw from the fund to pay for legitimate college expenses, you pay no tax on the earnings in your account. If you take money out for other uses, the withdrawal will be subject to income tax and a 10 percent penalty. Only New York State residents get a tax break on contributions to a state 529 plan; as of publication, the annual deductible amounts are $5,000 for individuals and $10,000 for couples.
Gift Tax Issues
An individual can contribute up to $14,000 per year, and a couple can make deposits of up to $28,000 per year, without incurring federal gift tax. These limits rise to $70,000 and $140,000 respectively if contributors make no other gifts to beneficiaries within five years of their contributions. In the event of the death of a contributor before the end of the stipulated five-year period, a portion of the contributions made may be refunded to the contributor's estate.
Other Rules
You do not have to be related to the beneficiary of the 529 account, and you can even set one up for yourself if you plan to attend college in the future. You can transfer the balance of your account to an account in another state, but you will incur state income tax penalties if you are a New York resident. Both state and out-of-state investors can choose from any investment program available for plans they purchase directly from the state, and they can also choose 529 plans that authorized brokers in New York offer.
Photo Credits
Jupiterimages/Comstock/Getty Images