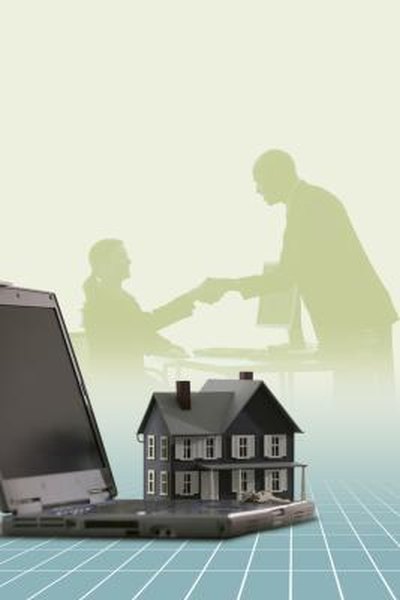 Positive equity relates to assets you own that are financed by loans. The term positive equity is most commonly used with real estate investments, but there are other asset types where positive or negative equity is a consideration. As part of your financial situation, positive equity is a component of your overall net worth.
Asset-Secured Loans
If you buy an asset and finance the purchase with a loan tied to that asset, the relationship between the asset's value and the loan balance defines your equity position. If the value of the asset is greater than the balance of the loan, you have positive equity. If the loan amount is greater than the asset is worth, the equity is negative. Both the lender, and you as the owner of the asset, want to be in a position of positive equity. Negative equity can lead to more financial problems.
Financed Asset Types
Homes and cars are the two most common types of assets where loans are often used to finance the purchase. If you have a home mortgage or car loan, you are in a position of positive or negative equity. If your house is worth more than the balance on your mortgage, you have positive equity. In the exact same manner, if the value of your car is greater than the loan balance, you have positive vehicle equity.
Sources of Positive Equity
You can get positive equity in several different ways. If you put up money as a down payment, some or all of the down payment money will give you immediate positive equity. When the asset increase in value, the positive equity grows. This is typically the major source of home equity -- an increasing home value. Equity can also grow as the loan balance decreases. A falling loan payoff is about the only way to build equity with a car, since the car's value drops over time. You just want to pay the loan down faster than the car is depreciating.
Equity Equals Flexibility
The positive equity you have in a home or car is your money and part of your net worth. It is the cash you would put in your pocket if the asset was sold and the loan paid off. Positive equity allows you to more easily make changes in your financial situation. Home equity allows you to refinance to a lower rate or to sell the home and use the equity as a down payment on a new home. Vehicle equity lets you trade for a new car without putting up cash as a down payment.
Photo Credits
Comstock Images/Comstock/Getty Images