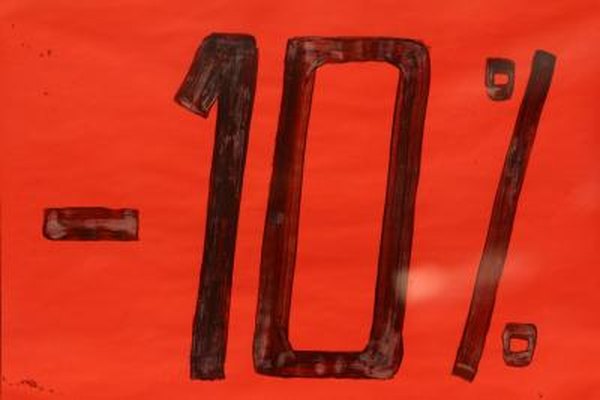 Good intentions never funded anybody's retirement. You have to actually follow through with your savings plan. Of course, when urgent needs arise, money might have to be diverted to other purposes. But otherwise, maintaining a steady savings plan is a matter of fortitude and will power. Luckily, electronic funds transfer technology can give you a leg up on saving a pre-set portion of your paycheck..
Automatic Payroll Deduction
Step

1
Consult your most recent paystub and multiply the amount by 0.1 to arrive at 10 percent.
Step

2
Download or pick up from human resources an automatic payroll deduction authorization form. Fill out the form with your name, address and the account number of your retirement plan. Choose "10 percent" as the amount to be deducted each pay period. You can choose the dollar amount from your calculation instead, but you will have to alter the figure if your salary rises. Sign the form and submit it to the plan administrator.
Step

3
Check your retirement account to be sure the 10 percent is flowing into it every pay period.
Automatic Electronic Transfer
Step

1
Calculate the 10 percent by multiplying your net pay by 0.1.
Step

2
Download or pick up an automatic transfer authorization form from your bank. Fill out the form with your name, address and the number of the account from which you want the contributions transferred. Also provide the institution name and number of the retirement account to which the funds should go. Use the result of your calculation to indicate how much you want to be transferred each pay period.
Step

3
Check your online or printed statements for both accounts each pay period to be sure the funds are being transferred as requested.
Jupiterimages/Photos.com/Getty Images