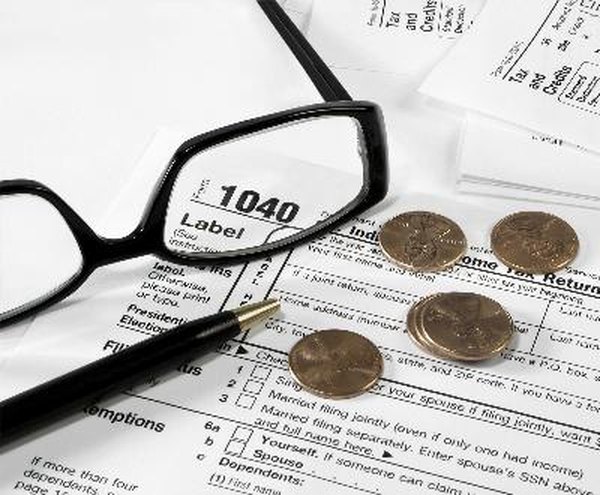 Learning disabilities can be a crushing weight on a family, and the expenses associated with therapy, medication and travel time can be particularly brutal. Fortunately, you may be able to deduct many of the costs associated with your child's disability from your income taxes. For many parents, this means the difference between owing money and receiving a refund.
Medical Expenses
While most people know that you can deduct medical expenses from your taxes, you may not be aware that much of the care a child with a learning disability receives counts as medical care. Evaluations, consultations with psychologists and other mental health professionals, the costs of medication and the costs of occupational, behavior and speech therapy and many other expenses associated with learning disabilities may be deducted. If your medical expenses exceed your standard deduction, you can itemize them on Schedule A to maximize your deductions, although only those expenses that exceed 7.5% of your adjusted gross income are deductible. After the 2012 tax year, that threshold will rise to 10 percent.
Mileage Deductions
Children with learning disabilities may meet with numerous professionals each week. The Internal Revenue Service offers a medical mileage deduction, which changes every year. Log your miles to and from psychologist appointments, speech therapy and other learning disability-related activities. As of 2012, the deduction was 23 cents per mile.
Educational Deductions
You may be able to deduct your child's educational expenses if the costs are directly related to her learning disability. For example, the tuition for a private school for children with dyslexia or speech delays could be deducted, but a standard private school would not be a valid deduction. You may also deduct the costs of attending education such as conferences about your child's disability, but may not deduct room and board associated with these expenditures.
State Benefits
Some states provide additional deductions and benefits, so check your state laws. North Carolina, for example, provides a tax credit for parents who use private schools or who home-school their disabled children.
Photo Credits
Form 1040 Tax Forms image by Viola Joyner from Fotolia.com