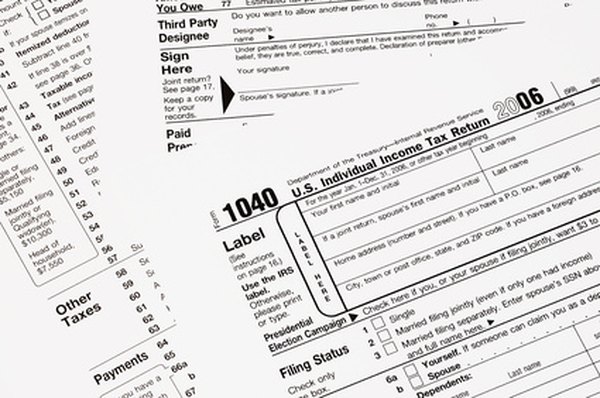 You can own as many houses as you can afford and still get some federal income tax deductions. Only your primary residence and one second home qualify for both mortgage interest and property tax deductions. If you're fortunate enough to own additional homes, you can still deduct property tax, but not mortgage interest. If you own some rental houses, these qualify for some special deductions.
Interest Deduction
You can deduct your mortgage interest on up to $1 million total in debt, on your primary home and one second home. You also can deduct interest on home equity loans or lines of credit, up to $100,000. Those limits apply to married homeowners filing joint tax returns; single filers get half that. You're limited to a primary home and one second home. For example, if your primary home is paid for, you can't deduct interest on two more homes.
First-Time Homebuyer
First-time homebuyers may qualify for an additional tax benefit. You have to be qualified by a local housing agency as a first-time homebuyer, but then you can claim a credit of up to $2,000 a year from your federal tax. That's not a deduction, but a credit against the tax you actually owe. If you pay $10,000 in mortgage interest, for instance, you get a $2,000 credit against your tax due, plus $8,000 in deductions before you figure the tax.
Property Taxes
You're not limited to a primary residence and a second home with regard to real estate tax deductions. State and local property taxes also are deductible on any number of houses you own. You can deduct the full tax actually paid, not an amount paid into an escrow account with your monthly mortgage payment. If you bought your house during the tax year, you also can deduct your share of the property tax paid when you closed or settled your loan.
Rentals
Multiple homes that are rented get different deductions. If you rent your second home less than two weeks a year, you still can deduct all the interest and taxes. If you rent it more than that, you have to report the rent as income and divide the mortgage interest between the time it was rented and the time you used it; if it was rented half the year, for instance, you qualify for only half the interest deduction. Expenses related to the rental, however, are deductible.
Loan Points
If you buy or refinance either a primary or second home during the tax year, you can deduct the points, also called discount points or loan origination fees, that are charged when you close the loan. These represent a percentage of the loan amount. You can deduct all the points at once on a new mortgage, but on a refinance you'll have to spread the deduction for points over the life of the loan.