Tax Write-Offs for First-Year Home Owners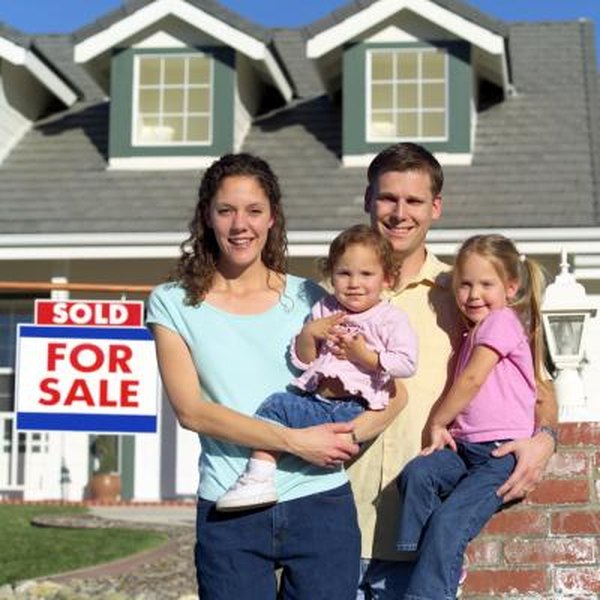 Buying a home opens whole new world of expenses that you never had before -- home insurance, mortgage insurance premiums, lawn care and replacing broken appliances. On the bright side, as a homeowner, you're eligible for a number of new tax deductions. However, all the deductions require that you itemize on your taxes.
Discount Points
When you take out a mortgage, your lender often offers you the opportunity to pay for some discount points to lower the interest rate on your mortgage. The IRS treats these costs as interest payments on your mortgage, and in most cases you're allowed to deduct the points in the year paid. For example, if you paid $3,000 in points to lower your interest rate, you get an extra $3,000 deduction. However, if the "points" don't really represent prepaid interest -- that is, if they are simply other standard fees with the name "points" slapped on -- you can't deduct those.
Property Taxes
Once you own property, you're responsible for paying the real estate taxes. As long as the taxes are charged uniformly against all property in the jurisdiction, you can deduct them whether it's a state, local, or even a foreign government imposing them. However, you can't deduct local benefit taxes that are used to build new property improvements, like sidewalks or sewers. Plus, your deduction equals only the amount you pay during the year. If you pay through an escrow account with your lender, make sure you know the exact amount paid for taxes, which can be different from the amount you paid in.
Private Mortgage Insurance
If you put down less than 20 percent, chances are you're paying for private mortgage insurance. If you've taken out an FHA or VA mortgage, you're on the hook for mortgage insurance premiums or funding fees. If your adjusted gross income falls below the annual limits, you can claim a write-off. As of 2013, you can deduct all your premiums if your AGI falls below $100,000, or $50,000 if you're married filing separately. You can deduct a portion of your premiums if your AGI falls below $109,000, or $54,500 if you're married filing separately. You're allowed to cancel certain types of mortgage insurance when you reach 20 percent equity in your home, so the deduction might not last forever, but neither will your monthly premiums.
Mortgage Interest
And last but not least, who could forget the mortgage interest deduction: the deduction is good every year you pay the mortgage interest, but it's particularly useful during the first few years when a larger portion of your mortgage payments go to interest rather than principal. There is a limit on how much you can deduct, but you're unlikely to bump up against it: You can write off the interest on the first $1 million of mortgage debt. If you're married filing separately, the limit is $500,000 per spouse.
References
Resources
Writer Bio
Based in the Kansas City area, Mike specializes in personal finance and business topics. He has been writing since 2009 and has been published by "Quicken," "TurboTax," and "The Motley Fool."