Tips to Make Your Home Sell Faster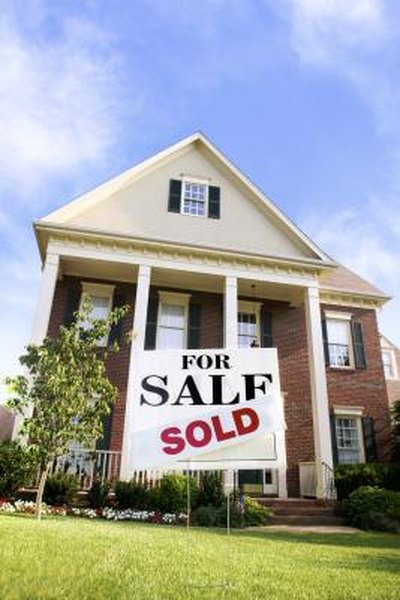 Selling your home can be a daunting task, especially in a real estate market still struggling to recover. But if you need to sell fast, there are many steps you can take. Selling your house is not just a matter of engaging a real estate agent, putting it on the market and hoping for the best. Be an active seller.
Price
Perhaps the most crucial aspect of selling your home quickly is to price it competitively. Take good advice about the true market value of your home. If time is of the essence, and you can afford it, drop the price a little below the market value. Many people price their houses based on emotion or what they believe the homes should be worth, rather than taking clear-eyed looks at what buyer are likely to pay.
Web Marketing
Use the web to your advantage. Post plenty of appealing photos with your listing. Consider putting together a video tour of the house if you have some expertise. Blog and tweet about your home and put it on your Facebook page and on Craigslist. You can amplify your agent's efforts to get the word out, and the more people who hear about the house, the more likely you are to snag a buyer.
Fix Major Issues
While it may seem pointless to spend thousands of dollars replacing your roof or updating the furnace when you're about to move, if your home has major maintenance issues, you instantly cut down on the number of buyers who are interested. Most people want turnkey convenience when they buy a home -- they don't want to be immediately worried by a pressing repair issue. Fix the big things and then boast about them on your listing.
Curb Appeal
Many sellers take only seconds to decide whether they like a house or not. Some may drive by and decide not even to step inside. It's crucial that your house have curb appeal. Keep the lawn neatly trimmed, repaint your front door, fix your broken screen, put pots of flowers on your steps. Make your house look well cared for and welcoming.
Clean and Declutter
There's little less appealing than walking into someone else's dirty house. Clean your house thoroughly from top to bottom, or if you don't have time, hire a cleaner to do the job for you. It's an investment well worth making. At the same time, throw out as much of your clutter as you can. A house that's uncluttered will look bigger and more spacious.
Repaint
One of the cheapest ways to freshen up your house is to repaint at least your main rooms. This can be especially effective if in the past you've had a taste for vibrant colors. Tone down your home with tasteful neutrals that are appealing to a wide range of potential buyers.
Sell the Neighborhood
Think about the most appealing aspects of your neighborhood or the things that you have most enjoyed about living in the house. Is it close to an open space amenity like a woodland or a park? Perhaps it's convenient to stores or good schools. Mention these extra factors in your listing. They're not immediately obvious to potential buyers, and many of them may be important selling points.